6 Wisconsin Home Remodeling Mistakes You Don't Want To Make!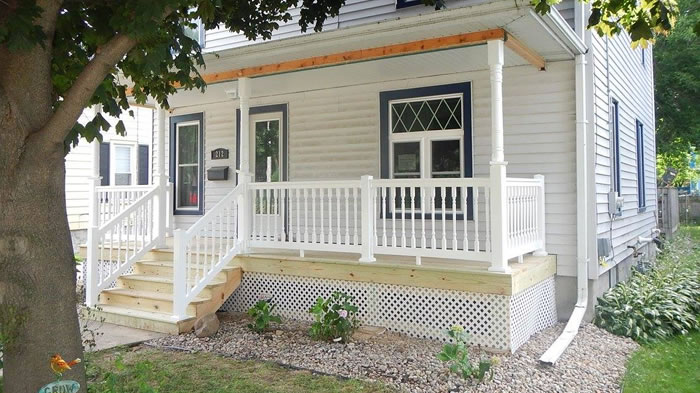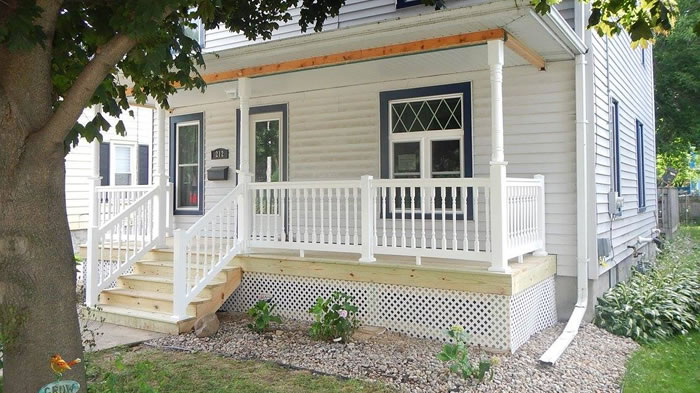 Remodeling your home is an exciting experience that will ultimately lead to a better, more suitable home for you and your family.  But is it really just so straight forward and easy?  We've all heard the remodeling horror stories from friends, family and co-workers but it's never easy to learn the truth in these situations and what really went down.  What you can do though, is learn what not to do when you're remodeling your own home because mistakes can be very costly, either immediately or much further down the road when it's unexpected.
Let's take a quick look at 6 different home remodeling mistakes that we really don't want to see you make.
#1.  Setting an Unrealistic Budget
This is something we see on a weekly basis.  A homeowner has a great vision for their home and property but unfortunately they have absolutely no idea what the scope of work is or what it's actually going to cost to be completed, both in labor and materials.  If the scope of work you want to complete is outside your immediate budget range, it's not uncommon for homeowners to build large projects in "phases" over a longer period of time.  Maybe you start with your flooring, move to the cabinets, then tackle that home addition at a later time.  Your entire project doesn't need to be completed at once.  Talk to your contractor about "phasing" your project and how they would recommend you do it to maximize your return.
#2.  Hiring The First Available Contractor You Find
Many homeowners make the mistake of wanting to get their home remodeled in a hurry.  This is almost always a recipe for disaster.  When it comes to construction and remodeling "fast" usually means cheaply built and less care will be taken.  A good contractor will almost always be booked up well in advance, sometimes 4-8 weeks or even more.  This is a good sign, because it means their work is good enough to be in demand.  While it make take several weeks to get to your project, your contractor can usually get started on your estimate right away and if you decide to move forward, can book you into their schedule.
#3.  Don't Expect Returns on Hidden Upgrades
There are elements of a remodel that buyers love to see and feel such as new granite countertops, new hardwood flooring or even new siding or a beautiful new architectural shingle roof.  Then there are the remodeling upgrades that they can't see such as upgraded plumbing and wiring.  The latter is not something you can expect a buyer to want to pay more for and they probably won't.  Most home buyers are only interested in the visual improvements they can see contributing to a higher value of the home and won't want to pay more for upgrades they consider "essential" for any home such as proper plumbing, wiring or insulation for example.
#4.  Making Your Remodeling Changes Too Personal
If you're going to live out the rest of your days in your home, then it might not matter so much but if you intend to sell your home within months or years after your remodel it's important to make sure whatever changes/improvements you make to the home will be appealing to others.  While you might think that 70's shag carpet would look really cool in your basement, someone looking to buy a nice, modern home in your neighborhood might not.  If resale value is important to you then try and choose improvements that will be more appealing to a general crowd and stay on trend.  One of the more popular home remodeling trends of 2016 and moving forward is going to be accessible design.  This is the practice of designing your home around accessibility for everyone, no matter their age or mobility.  An accessible home is one that can be enjoyed by all and therefore will be much more appealing for resale.
#5.  Failing To Get Proper Permits
There are many contractors willing to do work on your home without a permit.  Don't do it!  We can probably all agree that filing all the proper paperwork and cutting the red tape can be a pain in the rear but it's absolutely necessary.  When a permit is pulled for a home remodeling project a city inspector is charged with inspecting the work during the rough-in phase and usually once again after everything is finished.  These visits ensure that everything has been done to code and is safe for your family.  If your remodeling project is being completed without any proper permits unless you know a lot about construction you won't have any idea what is being done to your home.  Getting caught doing large scale remodeling to your home without proper permits in place can lead to a stoppage of work and also very steep fines for you and your contractor.  It's just not worth it.
Brad's Construction is a Home Remodeling Contractor Based Out Of Mayville, WI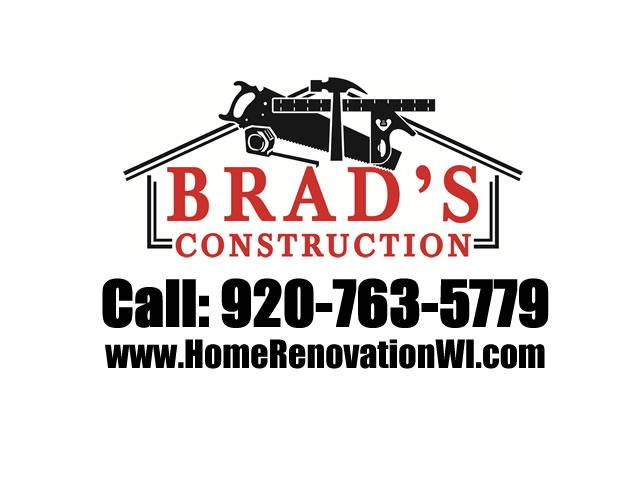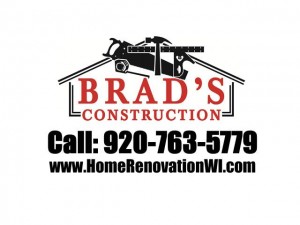 Brad's Construction is a full service general contractor based out of Mayville, WI and serving all of Dodge County and Fond Du Lac County.  We specialize in all aspects of home construction and remodeling from building a new shop or garage on your property to remodeling your kitchen or building out that home addition, we can even install a new roof if that's what you're looking for.
Like many of the great contractors in our area we're always booked in advance for our projects so if you'd like to receive an estimate for your upcoming home remodeling project please give us a call 920-763-5779 or fill out our contact form and someone will be getting right back to you.