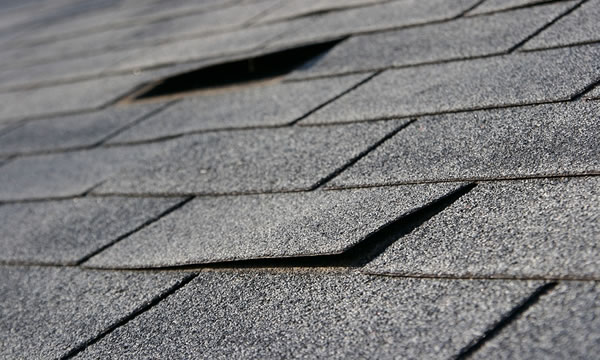 Having your roof inspected annually or at the very least bi-annually is generally a good idea.  Even moreso if the home or building you own is occupied by tenants, who may or may not be as attentive to your property as you (or us) would be.
Brad's Construction offers complete roof inspection services for homeowners within our Wisconsin service areas.
What Are We Looking For In A Roof Inspection?
Hail Damage
Loss Of Roofing Granules
Wind and Storm Damage
Poor Flashing Installations
Poor Roof Venting
And More…
We have many years of experience as local roofing contractors specializing in several different types of roofing materials and complex roofing projects.  In short, we know exactly what to look for in roof to help the homeowner avoid expensive repairs or even roofing replacements further down the road.
More specifically we're looking for things like roof damage from hail which is incredibly hard to see, yet causes pre-mature roofing wear that is most often covered by your insurance policy.  We're also looking for things like the amount of roofing granules you have in your gutters.  This tells us really quickly what kind of lifespan you can expect from your roof and if there is any support from the roofing material manufacturer.  These are very common issues with roofing systems in our area of Wisconsin.
Brad's Construction takes our roofing inspections a step further.  We are the local roofing experts and can help you solve complex roofing problems such as roofing leaks, poor installations, storm damage, poor venting, and more.  Because we've got so much experience with roofing installations and proper roofing techniques we can also offer you several recommendations on materials, maintenance and even venting and properly waterproofing your roof decking.
We realize that you've got many choices when it comes to choosing a roofing contractor to inspect your roof in Wisconsin. We want you to know we understand and appreciate the commitment you are about to make to your home and we take it very seriously. When you choose Brad's Construction you're choosing a partner in making your home a better place. We guarantee it!