Exterior Home Remodeling In Dodge, Outagamie, and Winnebago Counties
We offer complete home exterior makeovers
Brad's Construction Services is a trusted, professional provider of exterior home remodeling, construction, and home improvement services across the heart of Wisconsin, with a keen focus on Dodge County, Winnebago County, and Outagamie County. For years, we have dedicated ourselves to helping homeowners bring their exterior home makeover dreams to life, transforming homes across the region into vibrant and beautiful reflections of their owners' tastes and lifestyles.
Our team specializes in creating comprehensive exterior overhauls that not only enhance your home's aesthetic appeal but also improve its functional capacity and durability. Whether you're looking for new, asphalt shingle roofing to protect your family from Wisconsin's weather elements, attractive vinyl siding or hardie-plank siding that adds character to your home, or seamless gutters that effectively direct water away from your foundation, Brad's Construction Services is here to deliver superior results.
But our commitment goes beyond merely providing top-quality construction and remodeling services. We pride ourselves on being a partner to our clients throughout the entire remodeling journey. When you choose Brad's Construction Services, you're not just hiring a contractor; you're aligning with a company that genuinely cares about your project, your home, and your satisfaction.
We understand that home is where the heart is, and every home tells a story. That's why we approach every exterior makeover project with the utmost respect and dedication, treating your home as if it were our own. We strive to capture your vision, bring it to life, and exceed your expectations. With us, it's not just about getting the job done; it's about creating an end product that you'll be proud of, a transformation that will turn the neighbors heads and increase your home's value.
Our track record speaks for itself. The work we've done in homes across Dodge County, Winnebago County, and Outagamie County continues to be our best form of advertising. It's the trust that we've built with our clients and the satisfaction they've experienced that has sustained us over the years. When you choose Brad's Construction Services, you're choosing a company that values its commitment to its clients and stands by the quality of its work.
So, if you're ready to give your home the exterior makeover it deserves, let Brad's Construction Services take the journey with you. Let us bring your dream to life and enhance your home with an exterior that not only looks fantastic but stands strong against the test of time. We look forward to the opportunity to work with you on your home improvement journey.
Exterior Home Improvement Projects We Can Do:
Roofing Services: Our team of professional roofers is well-versed in installation, repair, and replacement of various types of roofing. We utilize high-quality materials to ensure your roof is not only aesthetically pleasing, but also capable of withstanding Wisconsin's diverse weather conditions, providing safety and comfort to your home.
Vinyl Siding Replacement: We offer an array of stylish and durable vinyl siding options. This low-maintenance and cost-effective material can dramatically transform your home's exterior look, adding value and curb appeal.
Hardieplank Siding: Known for its superior durability and versatility, Hardieplank siding is a popular choice among homeowners. We provide professional installation services to ensure this fiber-cement siding adorns your home beautifully while offering top-tier resistance against weather and fire.
Aluminum Siding: Lightweight and resistant to rust, aluminum siding is a fantastic option for those looking for longevity and minimal maintenance. We're experienced in both installing and repairing aluminum siding, ensuring it fits perfectly and performs optimally for your home.
Window Replacement: Upgrading your windows can improve energy efficiency and give your home a fresh new look. Our team will guide you in choosing the right windows to match your home's style and your personal needs, handling the installation with utmost care and precision.
Custom Decks: Our custom deck services allow you to create the perfect outdoor living space for your family. From design to material selection and construction, we collaborate closely with you to ensure the final product is a stunning addition to your home, ideal for relaxation and entertainment.
Sunrooms and Patios: Extend your living space and enjoy the beauty of the outdoors in comfort with our sunroom and patio services. Whether you dream of a cozy sunroom for quiet afternoons or a spacious patio for family barbecues, we can turn your vision into reality with expert design and construction.
What's The First Step For Exterior Home Remodeling?
It's important to have a professional contractor look at your exterior remodeling project to confirm that what you want to do is even feasible.  This initial first step will help prevent any unforeseen issues that could have been prevented prior to starting.  It's also nice to have a professional who does this everyday to bounce your ideas off, and receive helpful suggestions as well.
The options truly are endless but as you can probably tell you don't want to trust your exterior remodeling project to just anybody. Let Brad's Construction show you why we we're different.  With some well thought out improvements to the exterior of your home we can make it look like a brand new home again.
We realize that you've got many choices when it comes to an exterior home improvement and remodeling contractor in our Wisconsin service area.  We want you to know we understand and appreciate the commitment you are about to make to your home and we take it very seriously.  When you choose Brad's Construction you're choosing a partner in making your home a better place.  We guarantee it!
View Our Work!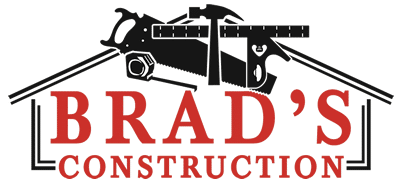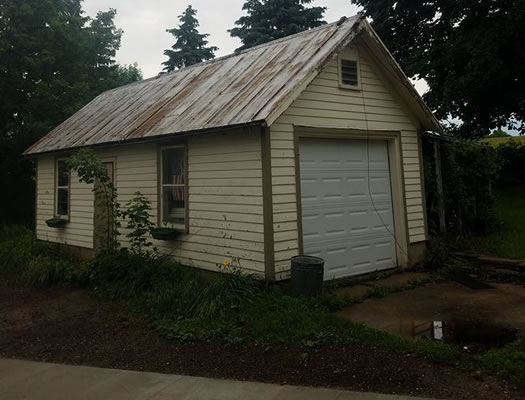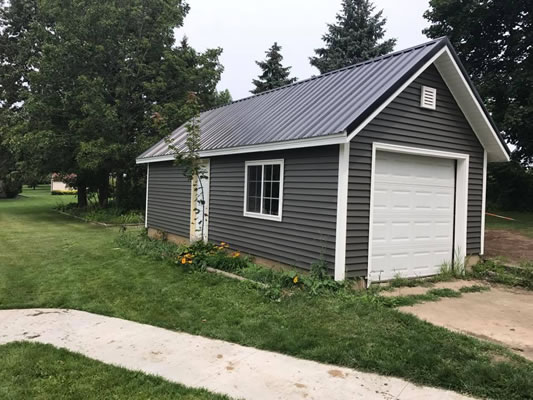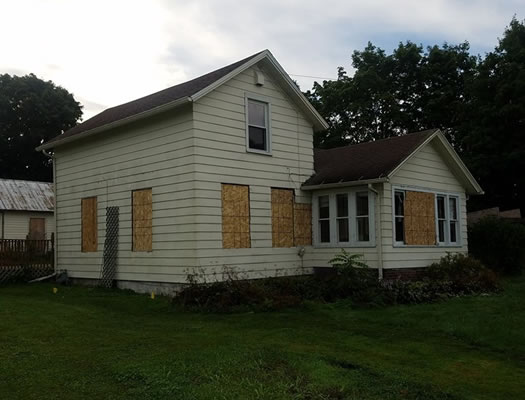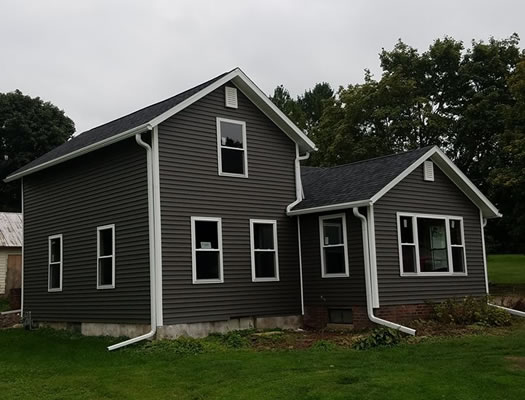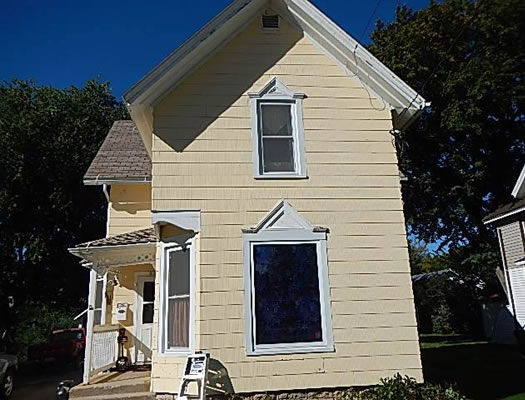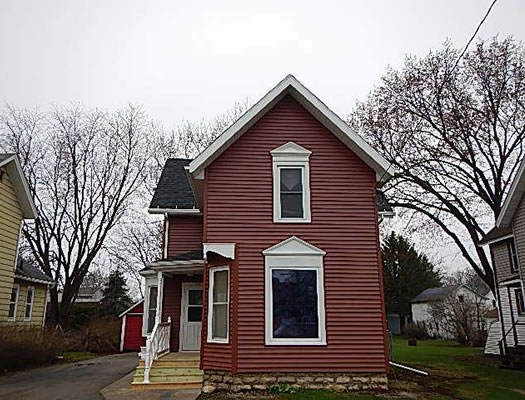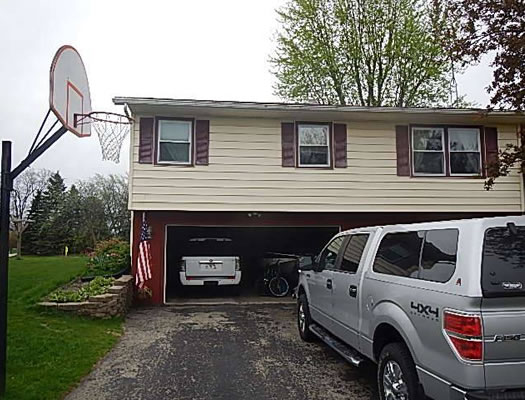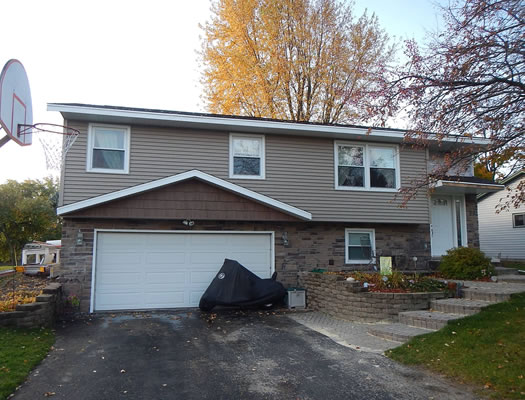 What Our Customers Say...