We Are Now Certified For Mold Remediation in Wisconsin
Mold due to water damage is a common occurrence for Wisconsin homeowners and it's often tough finding a contractor with the proper certification to help you deal with the problem.  Brad VanDenBogart (owner) of Brad's Construction has completed the "Applied Microbial Remediation Technician" certification course and we are now certified to help homeowners in Wisconsin who've suffered mold damage in their homes.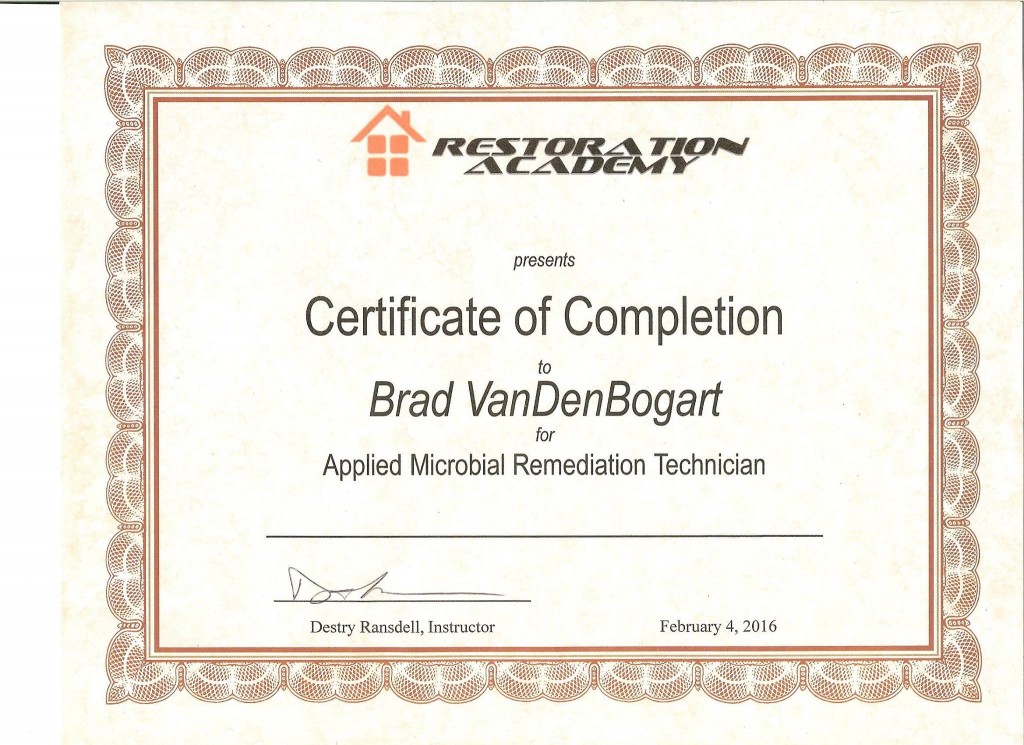 If you've recently discovered mold or water damage within your home please give us a call immediately and we can come and inspect the problem and determine the best course of action.