How To Choose Your Home Remodeling Contractor in Wisconsin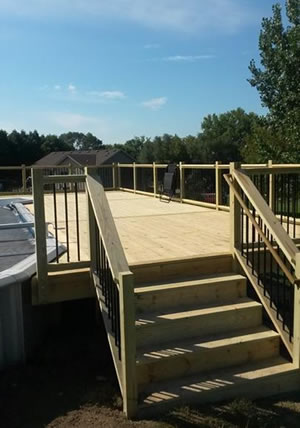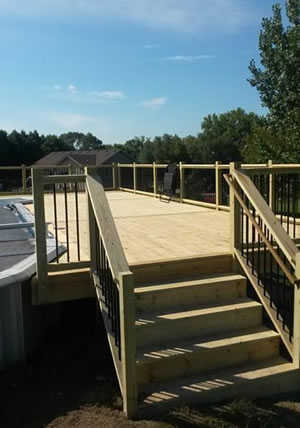 Making the decision to remodel or build onto your home is a big one.  Not just financially, but it's going to make a big impact on your lifestyle, hopefully for the better if you've chosen the right contractor to complete your project.  It's sad but we've all heard the horror stories out there about remodeling projects going south and the contractor dissapearing and never completing the project.  We know, because we've had to repair many of these projects.
It can be absolutely devastating for a home owner  when they've invested their savings, or borrowed money on their home to make it a better place for their family, only to be ripped off and taken advantage by an unscrupulous contractor.
This article is going to explain some of the items you'll want to look for when choosing a remodeling contractor for your Wisconsin, home remodeling project.
Let's Start With The Obvious Things First
Make sure the contractors you are choosing to bid on your project are all licensed and insured.  If they aren't you are putting your project and home at great risk both financially and structurally!  It's quite common for contractors to not renew their license or never had one to begin with but they continue to work because people keep hiring them.  Often because their bid was the lowest and their promises were usually very attractive to the homeowner.
You can double check any contractors licensing by phoning your local municipality and asking to speak with the building inspector.  They are often a wealth of information on local contractors and who is or isn't licensed appropriately.
Check Their Client References
Any contractor that has been in business for any length of time is going to have many client references.  It's a good idea to ask if you can speak with some of the contractors references.  If they do a great job and maintain a great relationship with their customers then this won't even be a problem.  The contractor will be very proud to produce references, because they'll be confident you'll get a glowing review and recommendation.  Fly-by-night contractors won't have references and are usually very reluctant to give any out.
Are They Just Starting Out?
It's not difficult for a journeyman tradesman to start their own home remodeling company.  A pickup truck, some tools and a craiglist ad and most guys can get started quickly.  Often they have the building and construction experience but they don't have the business and management sense to really build their company into a reliable local name in your area.
For a small project like a deck made of pressure treated lumber, you might get a great deal on a beautiful deck if the contractor is new and trying to build their portfolio.  You'd also be helping someone who is really trying to build their company.  Remember, even the biggest remodeling contractors had to start somewhere.
The concern becomes more important if you're looking at a big home remodeling project such as a full home addition or extensive remodeling you want to deal with a seasoned contractor who can handle the organization and management of these big projects.  You really don't want your project to be an experiment for a contractor that is still learning the ropes.
How Do They Conduct Themselves
You can learn a lot about a contractor just by observing them and paying attention to how they conduct themselves.  Are they polite, courteous and were they on-time for your appointment?  Do they take the time to explain things to you, and answer your questions?  Foul language, smoking on your property, littering, and poor job cleanliness are common traits of fly-by-night contractors.  Do you want someone who is disrespectful working on your home?  Probably not…
A good contractor would never put you in a position where you might feel vulnerable, offended or taken advantage of.
Good contractors will be polite, they will be courteous, they will be respectful of your time and honest in their dealings with you.  These are the guys who've built businesses by helping people improve their homes.  We can't take this lightly or we wouldn't be in business for very long.  Good remodeling contractors understand their local reputation is the best marketing they will ever be able to get.
Reputation In Your Local Community
Have you ever heard of the company before you contacted them?  Do they have advertisements around your town?  Do they sponsor any local sports teams, events or charities?  It's important for a business owner to give back to their community.  This encourages interaction, branding, rapport building and leads to the remodeling contractor becoming a household name.  Real estate agents will know of them, other builders will know of them, and you might have even viewed some of their work first-hand at a friend or family members home.
Do They Provide A Written Warranty?
You probably want a warranty to make sure if anything should go wrong with the contractors workmanship, they will protect you for a certain, reasonable amount of time.  For most contractors a warranty is generally 1 year on their workmanship and then whatever additional warranties the particular products they are installing carry.
Choose a contractor that provides a thorough written warranty.   Having the warranty in writing on your project contract protects you and it protects the contractor as well.  Be cautious though, just because a contractor provides a written warranty it does not mean they'll be around to honor said warranty if a problem arises a year down the road.  Like we mentioned above in the case of a contractor who is new or just starting out they might not last the slow season and you are no longer with a serviceable warranty if the company is gone.
Beware Of The Lowest Estimate or Bid
When you hear a remodeling horror story with a little digging and asking the right questions you can usually get the homeowner to come clean.  The contractor they decided to hire was the one who supplied the lowest bid and offered the biggest promises.  If you've received a few estimates on your project and one is drastically lower than the others, how did they get to those numbers?
Could it really be true the other contractors are just trying to gouge you or do they maybe have a better understanding of the work involved?  When good, very experienced remodeling contractors provide an estimate for your project you'll find they are all going to be relatively close to each other on price.  They won't have as wide of gap as most owners would hope (we all want to save money).
If the lowest bid comes from a contractor who has no references, his licensing doesn't check out, they have no website to view their work, and only just started their business you have  the recipe for a home remodeling disaster.
Who Is A Reliable Remodeling Contractor in the State of Wisconsin?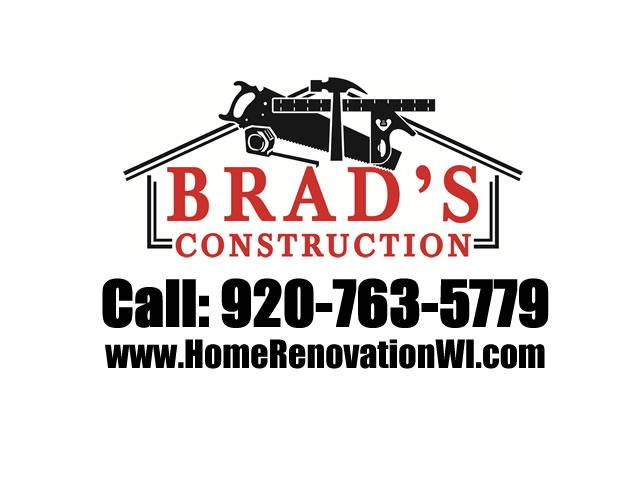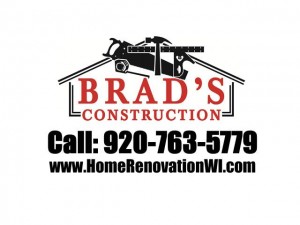 Brad's Construction is a full service construction and remodeling contractor based out of Mayville, Wisconsin and serving the surrounding area.  We provide home remodeling and construction services to Beaverdam, Fond Du Lac, West Bend and more.  From remodeling a bathroom, to building a custom deck, to building a 1500 square foot addition onto your home you'll be working with a team of professionals.
When you choose Brad's Construction you're partnering with a contractor who will work on your home with a level of attention and care that you'd expect if they were working on their own house.  Our goal with every project is to leave you with a home that is better and more suitable for you and your families daily lifestyle.