Questions To Ask Before Building A Home Addition On Your Dodge County Home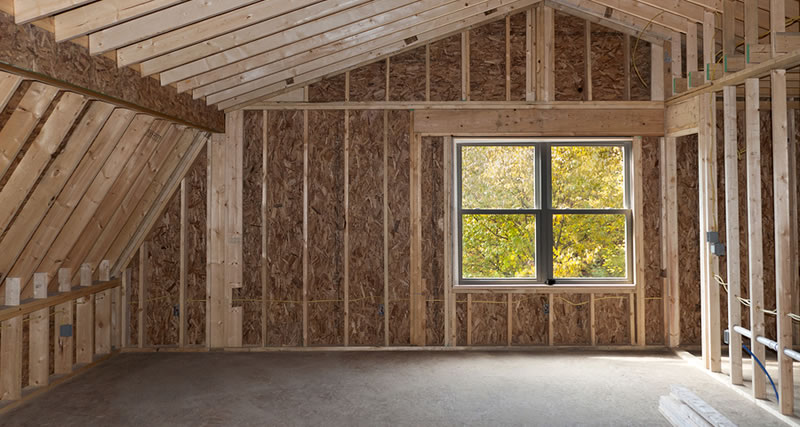 Questions To Ask Before Building A Home Addition On Your Dodge County Home
If you love your house and your location but are in need of more space and functionality, a home addition is a great way to meet your needs without moving. Keep in mind that the addition of square footage doesn't automatically mean added value. It's really a case-by-case decision and will depend on how well the addition matches the existing surroundings as well as the quality of the work that has been completed.
You shouldn't plan on adding to your home if you expect to move in the near future. However, if you plan to stay in your home for a minimum of five years, an addition may make sense. You can maximize your payback by adding amenities that are already sought after in your neighborhood. Look at what other houses near you have to offer that yours doesn't. If your neighbors have a huge ensuite bathroom and you only have a half bath, that's a great indication that your addition is a good investment. There are some important questions to ask yourself before starting down the path to full-blown renovation.
1. What will the addition be used for? Who will use it? How will they use it? These questions will help you figure out how big you need the space to be. Knowing what will be going in the room, how it will be used, and who will be using it are great starting off points. A family room addition may need more space than a dedicated office addition and a new living space may require more upgraded finishings than a square bedroom addition.
2. What available space do you have to build an addition? Where will you find the extra square footage?  Some properties just aren't large enough to build a home addition onto when you consider the additional space required to excavate a foundation and actually "build out" on your property.  In some cases it's more feasible to refinish your basement or finish an attic space or in some cases, even add a second story to your home but that can be a very involved project requiring the services of not only a competent contractor but also an engineer and architect.
3. What inconveniences should you prepare for? Do you have to impede into the backyard? What does that mean for your next-door neighbors? Will the renovation process have an impact on the surrounding rooms in your home? If you are renovating your master bathroom and are adding two additional people to the kids' bathroom shower schedule, what will your mornings look like? The construction of every addition means noise. You should consider how that will impact your child's sleep, your pet's anxiety, and your neighbor's ability to enjoy their home. Take the time to talk to everyone that may be affected in your renovation, both those living in the house and next door.
4. Plan, plan, plan. Draw up building plans several months in advance to ensure you have given yourself and your family the time to make any changes. Before finalizing your plans, check with the local planning department and make sure that your plans meet all municipal zoning requirements and bylaws. Some restrictions that you may not be aware of include building height, distance from property lines, and the percentage of land to building ratio. If you have a homeowner's association, they may also need to approve the plans.
5. Do you need to consult an architect to help you convert the rough sketches into plans that meet the requirements of the planning department? Architects will draft your plans to scale and show floor plans, elevations, cross-sections and other relevant details such as electrical, ventilation and structural issues.
6. Can you upgrade other aspects of your house during your addition? If the addition requires a lot of electrical work, it may be worth your while to upgrade any outdated electrical elements to meet new building codes. Will your current home be able to sustain an addition? Your old air handling system may not be able to handle the increased demands of an addition.
7. Will your new addition go with the rest of the house? Making an addition that blends seamlessly with the existing home is challenging for the most experienced of home builders so be prepared to do your homework and look for contractors with a great deal of renovation experience. Exterior styles such as stonework, siding, and windows may be hard to match. You may want to consider introducing different, but complementary materials. There are many great alternatives that a well-versed contractor can recommend to make your addition look like its always been there.
8. Will the addition blend in with your neighborhood? A new addition might give you the space your family needs now but might not fit the type of neighborhood you live in. Overbuilding can make it more difficult to sell down the road. It might be more prudent to buy a larger home in a different neighborhood rather than an expansion in a starter-home area. While it's important to meet your needs and feel content in your home, you should still consider the resale value. A realtor or home appraiser may be able to advise you on executing a well-planned home addition that stays within the character of your neighborhood. Paying attention to neighborhood norms concerning size and interior/exterior finishes will help you get the most value without overbuilding.
9. Have you considered other possibilities to gain space besides adding an entire room? Sometimes, a bump-out can deliver the space you need at a fraction of the cost. This is a great solution if you want to add a walk-in closet to a bedroom, a bathtub in a small bathroom, or a little more dining space in a kitchen. Constructing a cantilever by hanging the addition from the side of the home typically doesn't involve altering the roof or the foundation — a much more cost-effective way to add space. Other options might involve finishing a basement or converting an attic into a livable area.
10. Comb through your budget expectations carefully. Do you have room in your budget for extra costs? Construction almost always costs more and takes longer than expected. It's a good idea to plan your time and finances accordingly. A good contingency fund should comprise 15-20% of your estimated costs. Some additions may increase property taxes, utility bills, and insurance premiums.
11. What experience does your contractor have building your type of home addition? A great reputation doesn't mean that the contractor is the best fit for your project. Be specific with what it is your hoping to achieve and looking at how their experience matches your expectations. Building an addition requires the skills of many professionals, you want to make sure the person you hire will have the ability to execute the different phases of the architect's plan on time and budget.
You may have been envisioning your new addition for a long time, but it's still important to take your time. Don't fall victim to the common pitfalls that accompany excitement. Impatience can lead to costly compromises. Make comprehensive notes about your goals before meeting with professionals and take detailed notes during any meetings you have. Sometimes, the more research you do, the more questions you have. Do yourself a favour and get them all answered to avoid a renovation disaster.
Do You Want To Build A Home Addition On Your Dodge County, WI Home?
Brad's Construction is a full service home remodeling and construction contractor based out of Mayville and serving all of Dodge County, Wisconsin.  We specialize in the construction of home additions of all sizes.  Whether you're looking for a bump-out addition, a new room addition, or an entirely new living space, we'll be able to consult with you about the specifics for your particular property, the challenges that might be faced, and about the costs for your project.
If you'd like to schedule a consultation to discuss your home addition project please give us a call 920-763-5779 or fill out our contact form and we'll get right back to you.