3 Bathroom Remodeling Ideas To Get Your Home Ready For The Holidays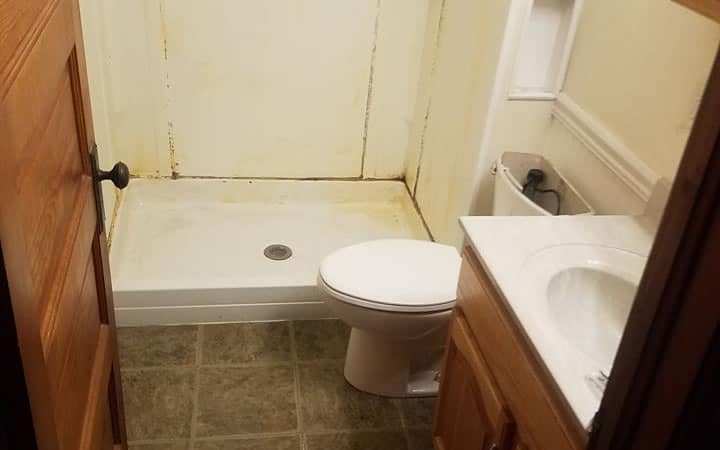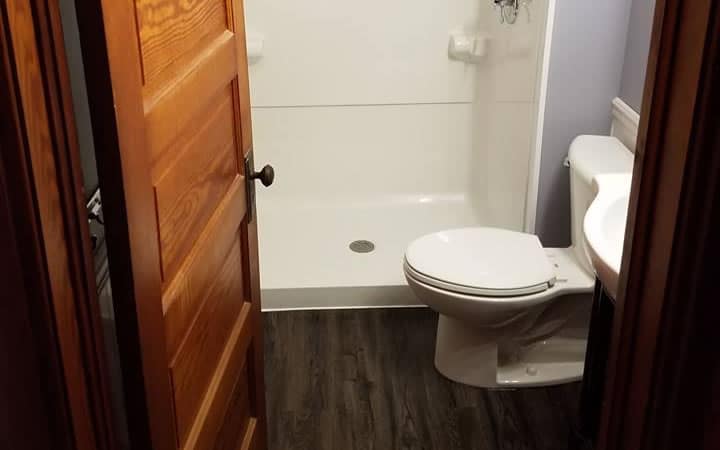 3 Bathroom Remodeling Ideas To Get Your Home Ready For The Holidays
Summer is over and the holidays are quickly approaching.  With Thanksgiving coming up at the end of November, and Christmas a month after that time is running short.  If you've been the lucky family member who volunteered (or were nominated) to host the family festivities this year you might be scrambling trying to get your house in order for company.  Does your guest bathroom look like it's straight out of the 70's or 80's?  Do you have a basement bathroom for your guests that is not fully finished yet?
If there is one area of your home that your guests are sure to use it's going to be a bathroom and if you're embarrassed by the state of your bathroom you might want to consider remodeling it because you still have time!
This article is going to talk about 3 bathroom remodeling ideas to get your home ready for your holiday guests.  The best part about these ideas is that you still have time to get these projects done if you act quickly.
#1.  Converting An Old Tub Into a Stand Alone Shower.
An old bathtub in your bathroom takes up a lot of space and visually they aren't all that appealing.  While having a bathtub is still a good idea and can bring enjoyment, it's a waste of valuable bathroom space if nobody is ever using it.  Consider replacing (or converting) your old bathtub area into a new walk-in shower.  Showers are more convenient and your holiday guests are much more likely to have a quick shower then draw themselves a bath.
Your new shower could have a beautiful new tile surround with neutral colored tiles that will go with your existing bathroom decor.  You can add a digital shower controller or even multiple shower heads to really amp up the luxuriousness of your shower.  Finish off the shower with a glass enclosure to show off the space and also make your bathroom appear to be much larger than it is.  Tub to shower conversions are a very popular home remodeling project and if you have an old bathtub that you're no longer using, this would be a great project for you.
How Long Does It Take To Convert A Tub Into A Shower?
It's not really an easy question to answer as there are so many variables but most tub-to-shower conversions can be completed within 1 to 2 weeks.  It's a good, quick, home improvement project that can have your home ready for those holiday guests.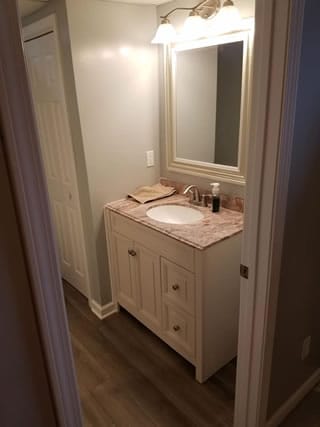 #2.  Replacing Your Bathroom Vanity. 
Your bathroom vanity is one of the biggest features and your bathroom and it's not just there to look good.  Your vanity provides necessary storage and counterspace and also houses your sink or sinks in the case of a dual vanity.  If you have an older vanity then replacing it with something more modern can be a great way to give your bathroom a quick face-lift.
Depending on the size of your bathroom there are vanities available from 18" to 72" and larger.  There is also a possibility to have a custom bathroom vanity built if you just can't seem to find exactly what you want at some of the home improvement stores.
There are many different styles of bathroom vanities too.  You can find bathroom vanities with a single sink for a smaller hallway bathroom or vanities with double sinks.  Vanities can have built in lighting, built in granite countertops, square sinks, oval sinks, custom storage options and more.
How Long Does It Take To Replace A Bathroom Vanity?
Including the removal of your old vanity, preparation for the new installation, and actually installing the vanity it can usually take a 2-3 days until everything is finished.  Sometimes the longest part of the project is actually waiting for the vanity if it's a custom order or has to be built by a local craftsman.  It's a good idea to get on this project ASAP if it's something you're considering to get your home ready for those holiday guests.
#3.  Installing new bathroom lighting.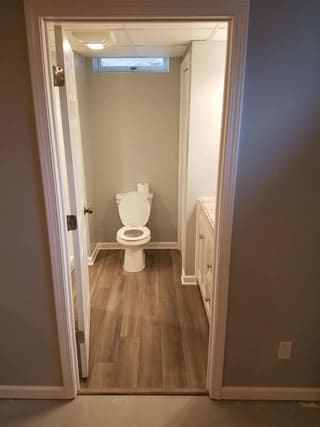 Lighting is always one of the most important features in any room and even moreso in a bathroom.  Trying to use a bathroom with poor lighting is inconvenient and not an experience anyone would enjoy.  Upgrading your bathroom lighting is a great way to brighten up your space and make a dramatic difference in you and your guests bathroom experience.
Some Popular Bathroom Lighting Upgrades:
Task lighting (spot lighting)
Recessed pot lights
LED lighting systems
Ambient or mood lighting
Smart lighting (control it with your smartphone)
Addition of a window or skylight for more natural light.
Why Should You Remodel Your Bathroom Before The Holidays?
Because you'll be able to provide a memorable experience for your guests and you're going to enjoy the benefits of a remodel for many years to come.  With the time crunch it's limited on what we'll be able to do but if you contact us early enough we can try our best to help.
More Reasons To Remodel Your Bathroom Before The Holidays
Your bathroom has been neglected for many years and is run down.
You want to help your guests create great memories of their stay with you.
You'll increase the resale of your home and recoup much of your investment (50-80% according to most real estate and home improvement professionals).
You'll enjoy your amazing new bathroom for many years!  You've wanted a new bathroom for a while, now's a good time to do it.
Brad's Construction Can Remodel Your Bathroom In Time For The Holidays
Brad's Construction is a full service general contractor serving Dodge County and the surrounding areas in Wisconsin.  During the fall and winter months we focus on interior remodeling projects including bathrooms.  Every year we are contacted by homeowners looking for someone to help them remodel their home in-time for their holiday gatherings.  If this describes your situation, it's important to act fast as our schedule can fill up quickly and we can only take on so many projects.
Brad's Construction Can Help You With:
Tub to shower conversions
Tile or stone shower surrounds
New bathroom flooring
New bathroom vanities
Custom built in storage
Bathroom lighting upgrades
Digital shower controller installations
Installing a bathroom skylight
Water damaged bathroom repair
If you would like to schedule a consultation to remodel your bathroom in time for the holidays then give us a call 920-763-5779 or fill out our online contact form and we'll get right back to you.