Getting Your Home Repaired After Storm Damage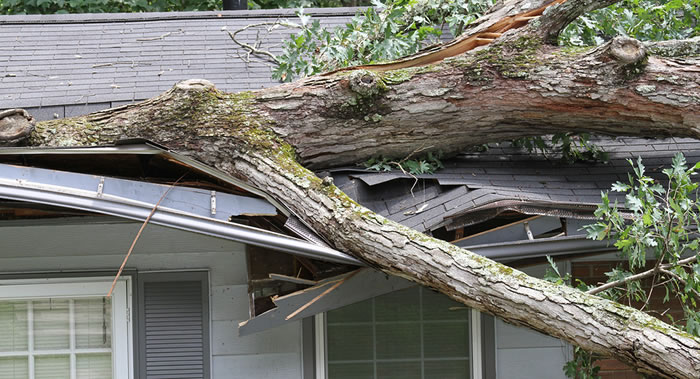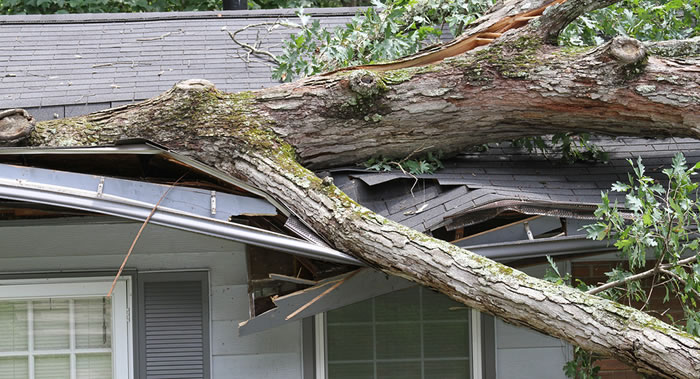 Has Your Home Recently Been Damaged in a Hail, Rain or Windstorm?
We specialize in repairing homes and working with insurance companies.
Mother nature is the one element that can have an impact on home ownership that nobody can control.  Storms and extreme weather are bound to happen in our area of the country and there are literally thousands of homes across the state of Wisconsin that suffer damage from storms on an annual basis.
Maybe a tree has fallen on your home? Damaging your roof and gutters or maybe a recent windstorm has lifted up some of your shingles and caused a leak in your roof? If your Wisconsin home has been damaged in a recent hail, rain or windstorm you are probably looking for answers on how to get the damage repaired and who can take care of it for you?
The first and most important step in this entire process is to first call your insurance company and file a claim for the damage that has occurred to your home.  It's never a good idea to delay your initial claim as damage (especially from water intrusion) can become very costly after only a few days.
Here Is How The Process Usually Works
#1.  You File a Claim – If your home has been damaged the first thing you're going to need to do is file a claim with your insurance provider.  Work cannot proceed (unless you are paying out of pocket) without your insurance companies approval.  Insurance providers in the state of Wisconsin won't recommend a contractor to you but they will encourage you to get more than one estimate and finding the contractors to provide them are going to be up to you.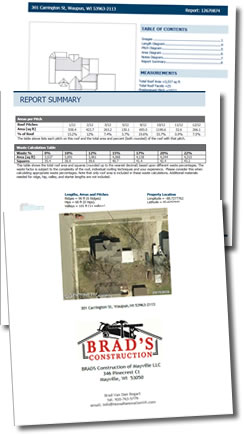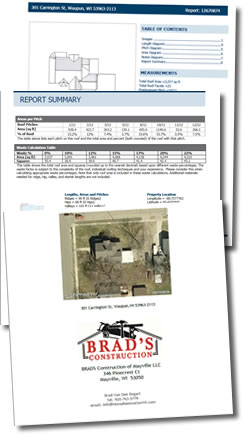 #2.  You Call a Contractor – It's important to work with a contractor who has experience in these types of projects as there are very specific details and documentation your insurance company is going to want before they approve the repairs to your home.  Your contractor should understand the urgency of your situation and can provide an assessment and an estimate for you fairly quickly.
#3.  Your Contractor Provides An Estimate –  Your contractor will do a thorough inspection of the home and the damaged areas.  This inspection should include having to take detailed photos of the damage, accurate measurements and calculations of any materials required so that your insurance company can get a very clear picture of what the problem is and what it will cost them to repair it for you.
For smaller claims a detailed report is generally enough to proceed but for much larger claims with extensive damage to the home your insurance company will likely want to send out an adjuster to have a look too.
#4.  Once Your Insurance Provider Approves The Work Can Start – Once your claim has been approved then your contractor can begin ordering materials and getting started on your project.  The time it takes to complete will depend entirely on the scope of the work involved and when exteriors are involved the weather also plays a role.
This Process Can Take Several Days – In The Meantime What About Your Home!?
If your home has suffered damage and you have a roof leak for example then you need to have temporary measures put into place immediately.  Your insurance company can approve this work, especially if it's going to prevent further insurable loss or damage to the home.  As a contractor we can help clean up the initial mess and implement the best temporary measures to keep your home and contents protected until the full repairs are approved and can be completed.
Who Offers Storm Damage Repair In Wisconsin?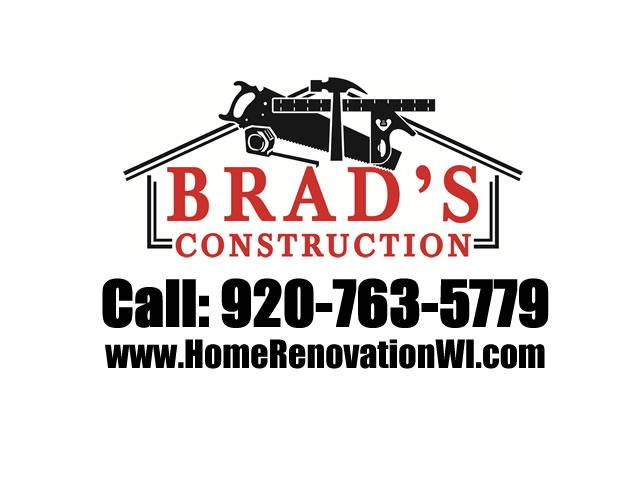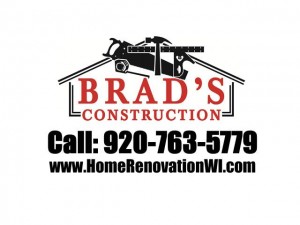 Brad's Construction is a general contractor based out of Wisconsin.  We specialize in all aspects of home improvement and repairs including repairing the damage caused by hail, wind and rain.
When you choose Brad's Construction to repair your home you're partnering with a small, locally owned company with a great reputation in the community for reliability and quality work.  We understand how the insurance process works and can provide your insurance company with very clear and concise documentation to support your claim.
We Service The Following Areas of Wisconsin:
Beaver Dam, Mayville, Fond Du Lac, West Bend, Waupun, Hartford, Oconomowoc, Germantown and more.
If you're home has been damaged and you are in need of repairs please give us a call or fill out our contact form and someone will be getting right back to you.