3 Home Improvement Projects To Consider This Spring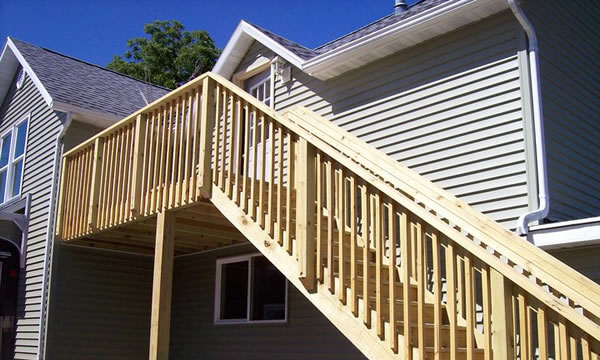 Spring time is the busiest time for home improvement contractors and homeowners trying to get their homes ready for summer.  With so many different home remodeling projects to choose from (across every price range) what are a few home remodeling projects that can be completed before summer? (providing you start in April).
The cost estimates below are only rough estimates and include a professional contractor who will do the work for you.  You won't have to lift a finger aside from a few design choices and writing a check to pay for it all.  The actual cost estimation will vary depending on your particular project but these will give you a very rough idea.
3 Home Remodeling Ideas For Spring
Build A Custom Wood or Composite Deck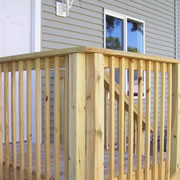 Decks are one of the most popular home improvement projects for a reason, they offer you enjoyment and pleasure, often for many years if it was well built.  You can have a really nice deck built onto your home or property for $2000 – $10,000 quite easily.  The size of the deck, and the complexity of the design are the biggest deciding cost factors, as is the material you'll be using for the decking surface.  Pressure treated wood decks can be economically built, and if you want a higher end product with a longer life span than consider a composite decking material.  Your contractor will be able to discuss the materials with you when the time is right.
Consider having some additional features built into your deck, like a bump out for your BBQ or built in seating or flower beds.  If you'd like to get really fancy you can even install deck lighting and then wiring and plumbing for a hot tub or outdoor cooking area.
Build An Addition Onto Your Home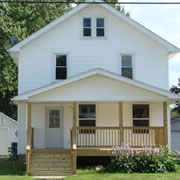 Adding more space onto your home is usually always hire on the desired list for every homeowner.  Maybe it's a growing family, a growing collection, the desire to entertain, or just the need for more usable space.  A well planned and built home addition will make a big difference in the level of enjoyment you get out of your home.  A home addition could be as simple as adding a new room to your home, or building an entirely new living space.  Expect the finished costs to be around $100-$150 per square foot finished.  That is a rough estimate and your specific project and material choices will dictate the actual cost.
Build A New Shop or Garage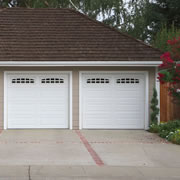 Are you finally sick and tired of having to scrape the windows off of your car every morning?  Tired of packing up all the kids into the car in the rain?  Maybe it's time to consider having a new garage or a shop built.  A garage can either be detached from your home, or built into your home.  Your specific property and zoning might be the biggest deciding factor, but a talented contractor will be able to work with you to come up with a solution.  An often overlooked aspect of garage or shop construction is the ability to create a living space in the upstairs portion that can be rented out.  Your building contractor will be able to give you any of the specifics for your area as far as zoning and permit requirements.
If your new shop with a suite was $100,000 to build and you're renting the suite out for $800/month it will be paid off in about 10 years.  This might sound like a lot but often times the income from renting will pay the loan or line of credit payments with a little extra for maintenance and your own mortgage.  Most mortgages are 25 years+ so to have a home addition pay for itself in 10 years it's not hard to see why so many Wisconsin homeowners have started to do this.
Who Provides Reliable Home Remodeling Services in Wisconsin?
Trying to choose a remodeling contractor in Wisconsin can be a difficult proposition.  There are so many to choose from, how do you know you're going to get a good final product, and a company that will actually stand behind their work?
Brad's Construction is a full service home improvement contractor serving Beaver Dam, Fond Du Lac, Hartford and Waupun, Wisconsin.  We specialize in building custom decks, home additions, shops and garages.  If you would like a competitive estimate for your home remodeling project then give us a call or fill out our form today.