Modernizing Your Wisconsin Bathroom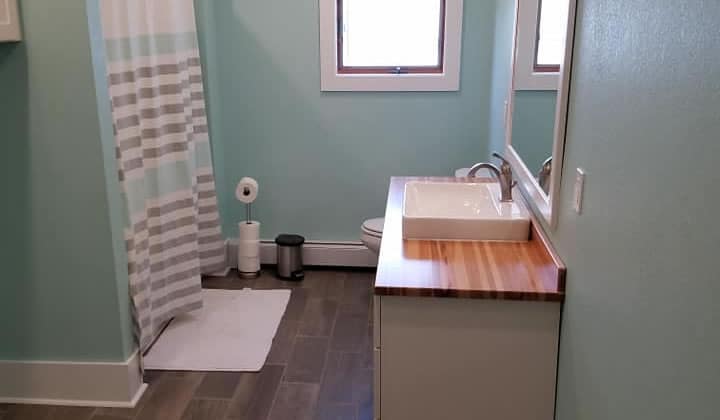 One of the more popular home remodeling projects, not just in Wisconsin but across America is remodeling an older bathroom.  Maybe it's your master bathroom that you'd like to modernize?  Or maybe it's a small hallway bathroom you'd like to get more use from?  Maybe it's that neglected bathroom down in your basement?  There are a variety of ways you can upgrade or improve the bathroom or bathrooms in your home and this article will explain some of the more popular avenues you could consider.
#1.  Bathtub or Shower?  Why Not Both!
One of the most common fixture in any bathroom we work in is the standard combination shower/tub as one unit.  It's practical, it takes up less space and it's more efficient.  However, if you are remodeling your master bathroom that presumably has some additional space, why should you have to choose one of the other?  A growing trend among bathroom remodeling projects is to replace that old and dated shower/tub combo unit with a free standing bathtub and build a separate shower, often with glass panel doors and/or a beautiful tile surrounds to really finish the space in an upscale way.
Going with a separate tub and shower in the same bathroom space is not a budget minded project because it certainly does raise the cost of the project considerably but for resale purposes and getting the most value out of your bathroom space it definitely makes sense.
#2.  If Efficiency Is Important – Consider LED Lighting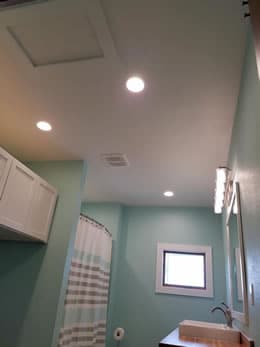 There is nothing worse than trying to get yourself ready in a poorly lit bathroom.  A great lighting system will enhance your mood and make the space more more enjoyable (and easy) to use.  Modern LED bathroom lighting systems come in a wide variety of styles with fixtures that can appease any decorating style.  New LED lighting systems also feature simple to use controllers and the lights themselves are far more efficient than many of the standard lighting many households have in their bathroom.  LED bulbs use a tiny fraction of the power of a regular incandescent bulb and they also use less electricity than modern CFL (compact flourescent lighting) bulbs too.
One of the coolest features of an LED lighting system is the ability for "mood"  lighting or even seasonal lighting as LED lighting systems are available with color changing technology that can be easily controlled using a digital controller or even your smart phone!
When choosing the right LED lighting system for your bathroom it's important to consider what the IP ratings are.  What are IP ratings you ask?  IP rating stands for "Ingress Protection rating" and it is a value that is applied to LED light fixtures to measure the light's resistance to exposure to dust and water.  For bathroom lighting systems this is very important.  The higher the IP rating of your LED lighting, the more protected the light will be against these elements.  When looking at IP rating's the first number you'll see is usually a rating out of 6.  This tells you how protected the LED unit is against the physical elements. The second number in an IP rating which is a rating out of 8, indicates how protected the unit is against ambient moisture (very important for a bathroom!).
#3.  Consider Adding More Creative Storage
In most bathrooms, regardless of their size, storage is at a premium.  This is even moreso for that small hallway bathroom.  Towels and toiletries are often strewn about the bathroom with little organization creating clutter but with a little thought and creativity you can find a place for everything in your bathroom.
Small custom cabinets hung on an empty wall make great places for storage as does installing some open floating shelves above the toilet to display towels, which add color and texture to your bathroom.  Custom shelving designed to fit into your unique space is always a good plan too.  Niches, whether built in above or alongside the vanity or right into a shower offer small storage spaces for those hard-to-find-a-place-for items to keep them all neatly organized and easily accessible.
Free standing storage ladders are a very popular option and can be placed beside a bathtub or toilet or even right next to your bathroom vanity for some exposed easy-to-reach storage.  There is nothing worse for a guest in your home trying to search for that extra roll of toilet paper if they've run out!
Storage for your particular bathroom is something that will need to be thought out and planned accordingly, don't just wing it or you may find yourself wishing you'd done things differently a few months down the road.  Speak with your chosen contractor, soak up ideas on some of the home supplier websites and TV shows and if you see something you really like, tell your contractor about it and get their ideas on how to implement it for your bathroom.
#4.  Upgrade Your Bathroom Flooring
When people thinking of upgrading the flooring in their bathroom they often think of beautifully laid tile flooring which can be expensive not only for the materials but also the installation process as it will always require mortar and grout for a proper install.  There are more budget conscious options that can look (and feel) just as good under your feet.  Consider looking at flooring products such as LVT (luxury vinyl tile) or "vinyl plank flooring" which give you all the benefits of the tile "look" and the same durability and water resistance, while being much kinder to your wallet.
LVT flooring products are available in literally hundreds of different styles and patterns too resembling tile, stone or even luxury wood.  With so many options of LVT flooring it ensures there will be a product that matches your budget and decorating taste.
There is one clear benefit to a tile floor though, especially in a bathroom and that is the addition of underfloor heating.  If you're going for the luxurious spa-like experience with your bathroom remodel than a heated tile floor can simply not be overlooked.  Yes, it adds to the overall cost but it's far cheaper to install during a bathroom remodel than it is further down the road after the bathroom is complete.
Brad's Construction Offers Bathroom Remodeling Services in Dodge County, Wisconsin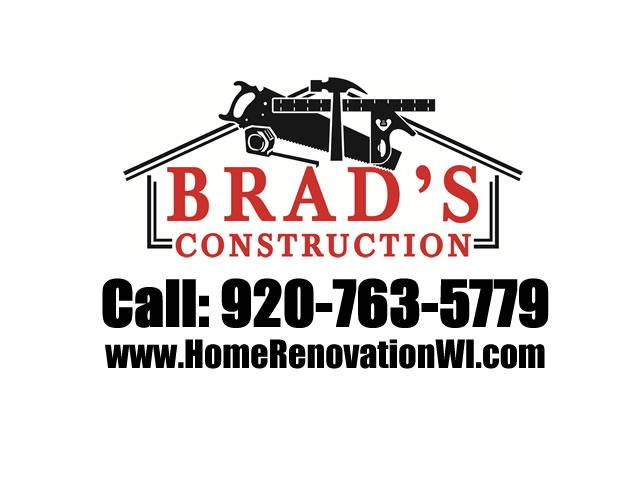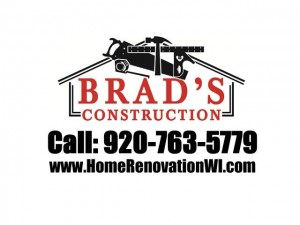 Brad's Construction is a full service home remodeling contractor that specializes in transforming bathrooms into luxurious new spaces for our clients.  If you are considering an upcoming bathroom remodeling project in your Wisconsin home it's a good idea to get with us early so we can plan ahead.  At Brad's we prefer to undertake our bathroom remodeling projects during the fall and winter months when we are no longer able to work outside in the nice weather.
Whether you're looking to remodel your master bathroom, the kids bathroom, a guest bathroom, or that small often ignored hallway bathroom, the team at Brad's Construction will be able to come up with a bathroom remodeling solution that will be sure to please.
If you reside in Dodge County, WI and would like an estimate to remodel your bathroom please give us a call or fill out our contact form and we'll get right back to you.  Please remember we prefer to schedule these types of projects for our fall and winter season so if that timeline works for you, we'd love to provide you with an estimate!