Flat Roofing EPDM Installation Dodge County WI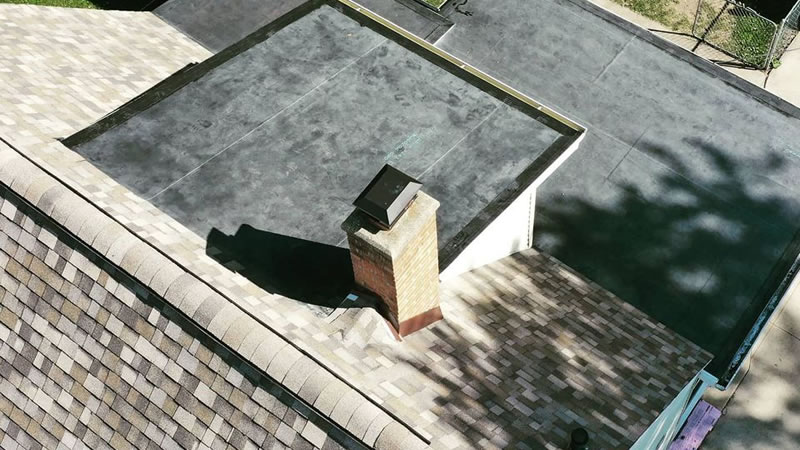 The second project we completed this week was just down the road from our previous project. This roof replacement project had not one, not two, but three separate flat roofs to replace.  Two of which had 5 layers of material already on  them!  This means a lot of tear-off and disposal work.
After stripping all of the old roofing material off and re-sheathing the roof plane, we installed .060 EPDM rubber roofing.
Flat roofing systems require extra care and attention when they are installed as with a flat roofing system there isn't any slope for water run-off.  If not completed correctly they can often leak, causing extensive water damage to your home.
If you'd like to install EPDM rubber roofing on your Dodge County WI home or building give us a call (920) 763-5779 or fill out our online contact form and we'll get right back to you.