Replacing Your Roof in Mayville, Wisconsin.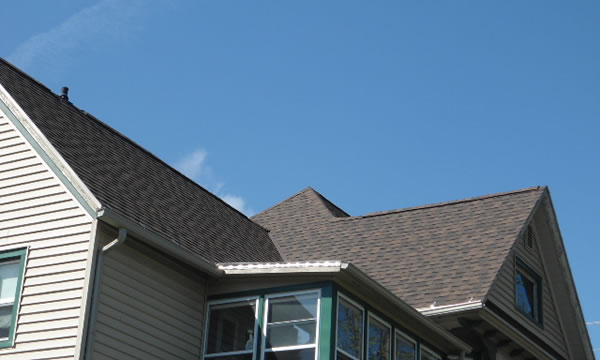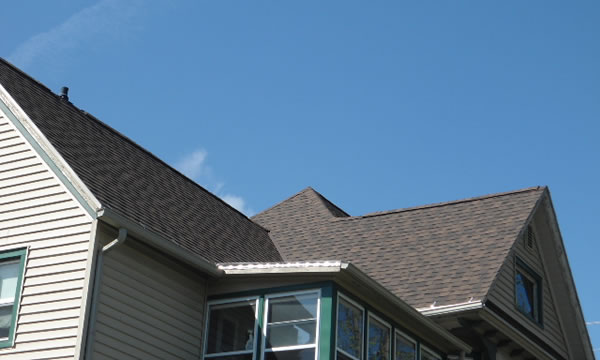 Replacing Your Roof in Mayville, Wisconsin.
Does your Mayville home or building need to have it's roofing material replaced?  Most homes in the Mayville area have Asphalt shingle roofing.  Typically a good Asphalt roofing material should last 20 years or more, but in our cold winter climate it's not uncommon for a roof to last less than 10 years.  Especially if the homeowners have chosen a fly-by-night contractor with the lowest bid.  They don't exactly provide you with the highest quality shingles and it's usually a very poor installation too.  Hence the decreased longevity of some roofing systems.
When Is The Best Time To Roof Your Home?
Generally in the spring, summer and fall.  While roofing jobs can be completed in the winter around Mayville it's very dangerous work and the weather doesn't always cooperate.  Sometimes though, due to an emergency or insurance repair a roof must be replaced during the winter and in that case we can do it.  If you asked a roofing contractor they would likely tell you that summertime is the best time to roof your home.  This doesn't mean you should wait until then to call a roofer though.
You should start contacting roofers several months in advance because if the roofing contractor is any good at what they do they will be very busy and will almost always be booked in advance unless for some unforeseen reasons one of their contracts falls through.  Don't count it on though.  If you think your Mayville roof needs to be replaced than you need to get on it now.
Replacing the roof on your Mayville home is a large expense and usually not something everyone is financially prepared for.  In some cases, if the damage was caused by a storm or another disaster at the home your roofing might be covered by your insurance, it's always an avenue you should explore.  Your roofing contractor should be able to help you with all of the necessary documentation and paperwork for your insurance company.
[box color="black" type="square" icon="exclamation"]Did You Know?  Sometimes your roof might look bad, but doesn't really need replacement.  It could probably use a thorough cleaning instead.  Make sure you're dealing with a contractor who is honest enough to point this out to you and steer you in the right direction to have it professionally cleaned.  If your roof is leaking, then it's obviously in need of repair or replacement.  If it's not consider having it cleaned.
If you plan on staying in your home for many more years then you might also want to consider some of the other roofing materials on the market such as stone shingles or even metal roofing.  They will outlast Asphalt shingles by a very long time and be a very good upgrade for your home.
These superior roofing materials are obviously a greater expense, but they are more durable and should be considered an investment into your home rather than a cosmetic upgrade (which they can be as well).
Brad's Construction is a full service home remodeling contractor in Mayville, Wisconsin.  We specialize in everything roofing for your home or business in Mayville.  If you need your roof inspected, repaired or replaced entirely we can provide you with a competitive estimate on the work.
When you choose Brad's Construction you'll have the peace of mind knowing you're working with an experienced contractor who takes great pride in the work we do on your home.  The roofing industry in Mayville is very competitive, we understand that.  We just want you to know that we'd like to bid on your roofing project so you can see the difference in working with Brad's Construction.