Fond Du Lac Basement Remodeling Ideas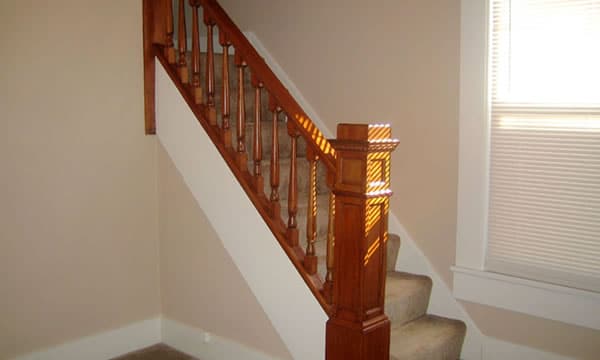 What To Do With Your Fond Du Lac Basement?
Out of all the spaces in your Fond Du Lac home your basement is the one portion with the most potential for a remodeling project.  Finishing your basement can almost double the existing space in your home.  If you have a walkout basement, it can even be considered extra living space.  No matter how you decide to finish off your Fond Du Lac basement it usually costs much less than adding an addition to the home.
When remodeling your basement the basic building structure is already there along with plumbing  and electrical in most cases.  With some careful planning this can reduce the amount of work that specialized trades like plumbers and electricians will have to do.
Ideas for remodeling your Fond Du Lac basement
Remodeling Your Basement Into a Kids Playroom
You probably want a safe (and quite) place for your children to play sometimes right?  Well the basement is an excellent choice for a kids playroom.  Parents can be at ease knowing their children are playing safe, while containing all of the child toys to one out of sight area. No more scratches on the wood floors or dings on the walls throughout your home.  These rooms work great for young children who will enjoy this space safely with their friends.  As your child grows older they will appreciate the personal space that your modified basement provides them and you'll appreciate the safe "hangout" and knowing where your children are.
Remodeling Your Basement Into a Suite or Apartment
If you have a walkout basement or a properly installed egress window then you might be able to acquire a building permit by the town to turn your basement into a rentable suite or apartment.  You could turn that extra space in a revenue generating property for you. whether for a growing child or aging parents it can provide a family member a safe place to live while still having some privacy. Or you can rent it out and create some much needed income with a mortgage helper built right into your home.  This would also contribute to your homes resale value, especially if it's a permitted suite.
Remodeling Your Basement Into a Home Office
One of the most common uses for a basement is for a home office. Do you work from your Fond Du Lac home?  If so then remodeling your basement into a home office can give you much needed private space to conduct your work.  It may also provide certain tax advantages as well, because an office is considered a business expense (consult with your accountant).  Having a home office is also a great place to file and store important documents, have a computer or just somewhere that's quiet and away from the normal chaos of  your everyday home life.
Remodeling Your Basement Into a Media Room
More common than you might think people are starting to remodel their homes for a better entertainment experience.  What better then a state of the art theater room to watch your favorite movies or shows? You can have your own big screen with surround sound and even theater seating all from the comfort of your own home.  No lines to wait on, traffic getting to the movies, someone kicking the back of your seat.  We have many ideas for homeowners wishing to turn their basement into an entertainment or media room.
Remodeling Your Basement Into a Family Room
Basements provide alot of space.  The basement is perfect for a family room where all can gather without being cramped together.  There will be plenty of room for the whole family to get together and watch movies or play games. Pool table? Hobbies? With the addition of a large egress window well to bathe the room in natural light and you'll feel just like you were on the main floor of the house.
Adding or Remodeling a Basement Bathroom
Bathrooms become a little crowded in the morning especially if you've got a growing family or teenagers!  The basement is a great place to add a second bathroom or even a third if you'd like.  Bathrooms are usually easy to build into a basement because plumbing and electrical are usually always present.  You may already have a bathroom in the basement but it's been neglected over the years and needs a makeover.
Brad's Construction is a full service home remodeling contractor in the Fond Du Lac area.  We specialize in basement finishing and basement remodeling projects.  Give us a call today and we'll help you transform your basement into the space you've always wanted it to be!