Why Is One Roofing Estimate More Expensive Than Another?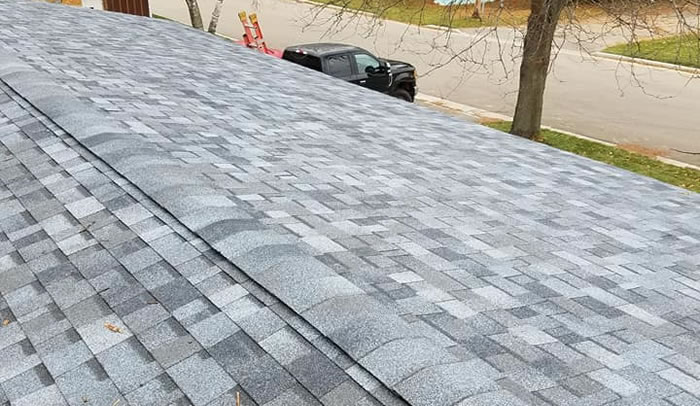 Why Is One Roofing Estimate More Expensive Than Another?
As a professional contractor that installs many roofing systems throughout Dodge County, WI every year, this is a question we often encounter from our customers.  The answer isn't so simple when the customer see's two different contractors, installing the same roofing materials but for prices that could be hundreds, or even thousands of dollars apart.  To most homeowners, this doesn't really make any sense until they learn of the many reasons why one contractor might be significantly cheaper than another.
If you are a homeowner, doing research for your next roofing replacement or roofing installation, this article will help you make a better decision when it comes to which contractor you'd like to choose to complete your roof.  Making a GREAT choice in roofing contractor for your next roofing project could save you many headaches, not to mention thousands of dollars.
Does Your Roofer Use Sub-Contractors?
Do you know who the roofing company you're hiring will be using for labor on your project?  Do they have their own in-house roofing crew, that have been trained internally and certified with various manufacturers? Or will they be hiring out your job to another sub-contractor, whom you know nothing about and then marking up the job another 10-30% and billing you for it?
This isn't to say that contractors with their own internal roofing crews don't do bad work too.  If the contractor does bad work in general, so will their crews whether sub-contracted or not.  It takes a good work ethic and pride in what you do, in order to deliver the best installation for a customer as in the roofing industry, cutting corners is very easy!
In the roofing industry contractors that operate primarily with sub-contractors like this are known as  "paper contractors" because they are simply acquiring the project (usually for the lowest bid) then immediately turning around and hiring the cheapest roofing crew they can find to actually do the work.  The person you thought you hired to do the work, likely will never be on-site, they will show up to collect payment though, that is a guarantee.
The difference between what the paper contractor has invoiced you, and what it actually cost the sub to do the work (which can be 10-30%) is what the paper contractor keeps in their pocket for completing your project.  If the contractor is making 10-30% or more off your project simply acting as the middleman, then WHY are they able to offer lower bids than anyone else?  You'd think it would be more expensive because of their mark up.
Here's A Few Reasons Why One Roofers Bid Might Be Lower Than Another
Are The Roofing Materials Comparable?
There are literally hundreds of different shingle manufacturers selling their products in Wisconsin and they aren't all created equal.  If you've received quotes on premium shingles for your roofing replacement, make sure when you compare them you are comparing apples to apples.  If the price is a few thousand dollars cheaper, make sure the shingles are the same type from the same manufacturer.  And if they are… Move onto the following points to see where the difference might lie.
No Proof Of Insurance
We are a fully insured contractor, we are proud of that fact, but we are still amazed at the amount of customers who never even ask us for proof!  Obviously they trust us or else they don't know, or they just don't care, either way… From a homeowners standpoint, this is one of the first questions that should be asked.  It's fairly common for sub-contracting companies to operate without insurance, it keeps their overhead lower because insurance to work on other peoples homes isn't cheap!  By avoiding this cost they can charge lower.
The problem of not having insurance only happens if there is a problem/accident on the job, and for that you can turn to almost any courthouse in America on any day of the work week and you'll see court cases involving contractors and homeowners, many of whom were operating without viable insurance in place.  These are ugly, lengthy (expensive) proceedings that will chip away at what little time we all have.
No insurance means that any damage they do to your home, vehicle, property, municipal property, your neighbors property, YOU would be liable for.  It's as easy as one of their crew tossing a bunch of shingles off the roof and they whack the neighbors new car, then your cheaper new roof just got a lot more expensive!
No Manufacturer Certifications
Many roofing companies have product warranties of 25-50 years on their premium shingle lines.  These warranties are generally only honored if the roof installation meets a few strict qualifications.  Those qualifications could be:
A:  That the roof was installed by factory certified technicians.
B:  The the roof was installed as a "complete system" put together by the manufacturer.  This could consist of proper venting, roof underlayment, shingles, ridge caps, and flashing for chimneys and dormers or anywhere that two surfaces meet on your roof.
There are many standards to which a roof can be installed, from an installation with plenty of strength that will stand the test of time to a cheap and fast installation that might have shingles blowing off in the next large windstorm.
Whichever standard your roofer has installed to, it's almost completely invisible to a homeowner, such as how many nails are used to hold down each shingle.  Did they just reuse your old flashing? Was the flashing even installed correctly? Was proper venting installed?  Were drip rails installed?  These are all questions a manufacturer would ask you about your roof if you had a warranty claim.
No On-Site Supervision
When you've gone for the lowest estimate on your roof, don't be surprised if the contractor you've hired is never on the job!  While some contractors are very diligent about the crews that work for them and inspect their work regularly, offer training and lead by example, the contractor who's consistently beating everyone on price isn't going to have the time to be this "hands on".  They need to be off selling the next job, not teaching their crews how to do things correctly.
This style of contractor almost always leads to hurried crews and sloppy work.  You have to ask yourself, who is going to be accountable if anything should not be done correctly?
Honoring Warranty Or Completing Minor Repairs
Even with the best contractors sometimes mistakes can be made, or failures can occur from a defective product.  How these problems are handled when they arise is what separates the good contractors from the bad.  Does the contractor have the time to attend to any minor details that need to be fixed?  A piece of flashing out of place or missing?  Maybe they forgot to lay a shingle over the fascia board?  Maybe it's some debris they've left on your property?  If you've already paid your bill, good luck getting them to come back!
Make sure the company you've hired has an excellent reputation in the community and you can be confident they'll probably put their best foot forward immediately, should any issues arise from their work.  It's really tough to be that responsive if you're the lowest bidder.
The Myth Of The "Free" Roof From Your Homeowners Insurance
There is no shortage of local contractors who advertise that they can get your insurance to "pay for your roof".  Usually this involves an inspection by said company, usually following some type of hail storm or other severe weather.  Don't fall for this trick!  While insurance can always cover the roof if there is actual damage that cannot be repaired, you as the homeowner can bet you'll be paying for it as increased premiums and higher deductibles for your next claim.  Not just for you, but every other insurance rate-payer feels the brunt of fraudulent claims.
While it can be tempting for the homeowner without a lot of excess cash (to pay for a new roof) a roofing claim is not going to make your next insurance claim easy or cheap (god forbid there is one) should it happen again.  The idea behind home owners insurance is it's there for our protection, but ideally we'll never need to use it!
Insurance companies aren't in the business of providing anyone with a free roof replacement and they have strict policies in place that deal with this type of deceptive advertising practice.  If you've been told by a roofing contractor that your roof has suffered irreparable damage from a storm and needs to be replaced and they are encouraging/demanding you file an insurance claim, you might just want to get a 2nd opinion from another reputable roofing company just in case.
Just Because It's Cheaper Doesn't Mean It's Better!
Hopefully this article has explained some of the differences between how roofing contractors price their services.  You get what you pay for is certainly true, so when the same products are being installed on your home, it's not who can do it the cheapest.  The real important question should be, who can do it the best!
Why Choose Brad's Construction For Your Roofing Projects in Dodge County WI?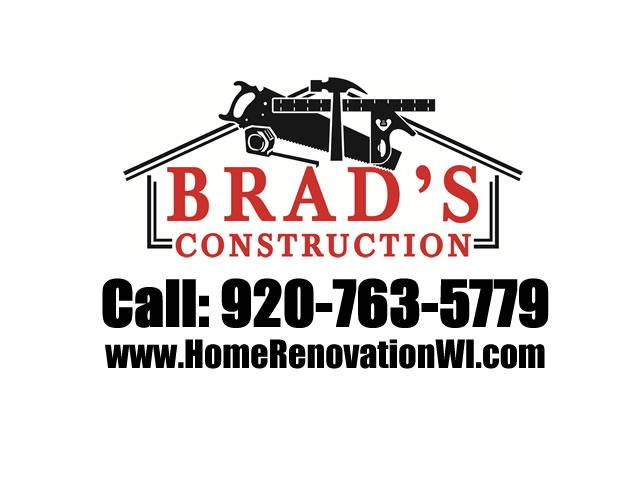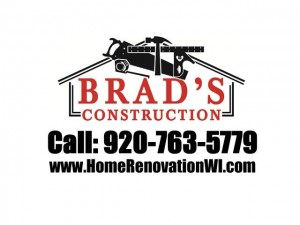 Brad's Construction is a locally owned and operated general contracting company based out of Mayville, WI.  Licensed, insured and certified by IKO and Owens Corning roofing products, the team at Brad's Construction not only installs your roof for a fair price, they also perform all work to warranty standards or above.  You'll have the peace of mind knowing that your new roof is covered by the full manufacturers warranty and you can have confidence knowing that Brad's Construction is going to be around to provide followup service if it's needed.
If you'd like to receive an estimate for your new roof installation or replacement please call (920) 763-5779 or fill out our online contact form and we'll get back to you right away.