Why Choose Metal Roofing Over an Asphalt or Other Roof?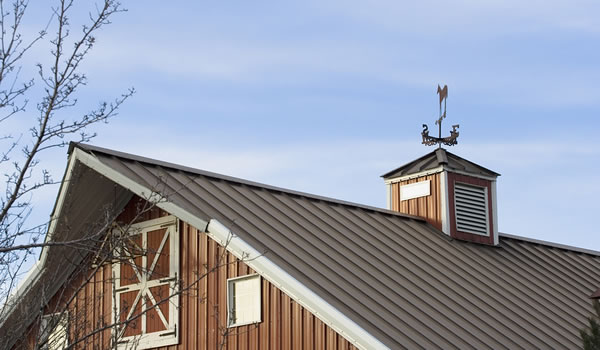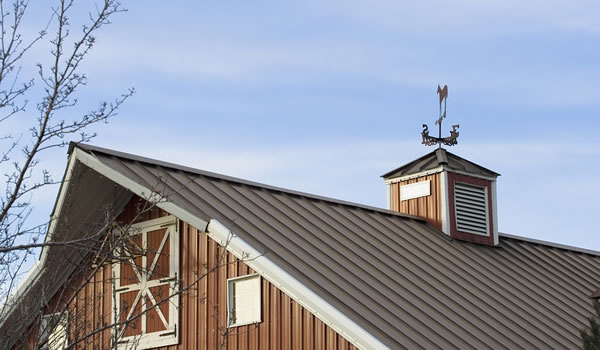 Why Choose Metal Roofing Over an Asphalt or Other Roof?
When roofing your Wisconsin home, there are many material options to choose from. Choosing a roofing material can be a big decision as it will set the trend for routine exterior maintenance of the residence. However, when it comes to protecting your home from the top down, metal roofs have shown to be the longest lasting, the cheapest in the long run, and the best option for enduring our harsh Wisconsin winter weather.
What Makes a Metal Roof Different?
Traditionally, asphalt roofs use many shingles nailed to the roof to protect it from the elements, but a metal roof is entirely different. Interlocked sheets of metal are form fitted to the shape of the home's roof and are fastened together.  Metal roofs are typically installed over a solid sheathing material like plywood or roof deck boards.
This layer in between the metal and the home will work to eliminate any sound that rain or hail makes as it falls on the roof. Also contrary to some of the myths out there metal roofs do not increase the chances of lightning strikes on homes as is commonly thought. Lightning strikes as we both know are very rare as is and metal roofs, when struck, actually work to disperse the electricity, acting just like a Faraday cage and sending the electricity safely into the ground.
Other roof material can come in many textures and colors and so can metal roofs. The metal used for roof material can be coated many different hues and usually features a striation, ribbing, or can be just flat. Ridges on metal roofs aren't just for looks they also serve a purpose and help with ventilation of the air underneath.  As well, metal roofs can be recycled nearly perpetually. They are truly, the only fully green roofing option in Wisconsin.
Cut Maintenance Costs in Half, or More, With Metal Roofs
Metal roof installations by Brad's Construction can be a 'once­-in­-a-­lifetime' purchase for a home owner in Wisconsin. Though the price for a metal roof may be higher upfront than other materials, they do not come with as many expected repairs or routine maintenance for homeowners.  Asphalt roofs are generally repaired or replaced every 5-15 years or so (they rarely last the length of time promised by the manufacturer) Some metal roofs can go up to 75 years before they need maintenance. This is because special coatings are applied (bonded) to the metal to stop any rust and corrosion that would otherwise occur. After 50 years of use, the metal may need to be recoated, depending on the condition and the original type of coating it came with from the manufacturer.
As well, metal roofs can't be damaged by pests and they are very easy to clean easily with just water.
Insurance Companies Love Metal Roofs
Homeowners with more traditional forms of roofing do not enjoy the same kinds of discounts that those with metal roofing do when buying home insurance. Home insurance rates take into account a metal roof's durability and longevity as a building material.  During winter months, metal roofs aren't damaged from heavy snowfall and ice buildup like other roofs are. On other roofing types, ice dams can form as a result of excessive ice build­up at the edges of roofs. Ice dams redirect water trickling down the roof underneath shingles and can eventually flood the inside of the home and cause serious property damage.  There is millions of dollars in ice dam insurance claims annually.
During stormy months, metal roofs are highly impact resistant against materials thrown about by high winds and against hail. Even extremely high winds generally can't damage metal roofs when they are installed and properly anchored by trained professionals. Metal roofs aren't flammable either which is another reason why insurance companies are happy to see homeowners with a metal roof on their home.
A Metal Roof Can Significantly Increase Your Property's Value
Metal roofs are a homebuyers favorite because of their low to no maintenance costs.  Another important feature for buyers is that a metal roof works to reflect most of the sun's heat away from the home. When a metal roofing material is Cool Rated, the sunlight is almost completely reflected away from the interior of the home, which means homeowners can rely less on expensive air conditioning. The metal roofing that Brad's Construction installs is Cool Rated.
Metal roofs dramatically increase property values because of this. Although they may cost more than asphalt or other types of roofs, a metal roof's costs can be nearly recouped when the property is sold. Some homeowners in Wisconsin recover as much as 95% of their metal roof cost when they sell their house. More than any other roofing material, metal has the highest resale value.
Who Installs Metal Roofs in Wisconsin?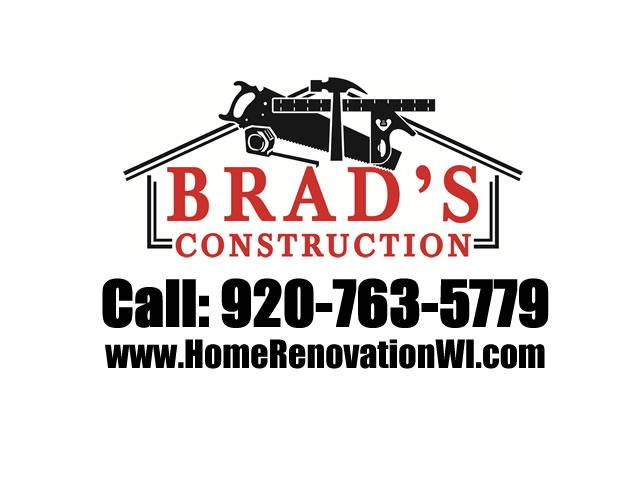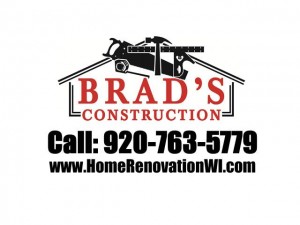 Brad's Construction is a full service roofing contractor based out of Mayville Wisconsin.  We specialize in the sales and installation of metal roofing systems from ACM Metals and we work with both their Kenlock and Stayloc metal roofing systems.  Great customer service, attention to detail, punctuality and fair and honest pricing has helped our business grow via word-of-mouth for several years.  If you are thinking about having a metal roof installed on your Wisconsin home then give Brad's Construction call today and schedule an estimate for your property.
Areas We Service in Wisconsin
Beaver Dam Wisconsin Metal Roofing
Fond-Du-Lac Wisconsin Metal Roofing
Westbend Wisconsin Metal Roofing