Understanding The Costs Of Installing A Metal Roof On Your Wisconsin Home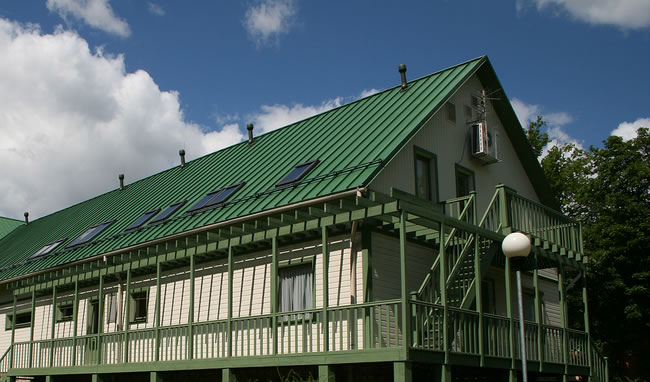 Understanding the Costs of Installing a Metal Roof On Your Wisconsin Home
Metal roofing by Brad's Construction will save you money. The cost of a metal roof is only greater than that of an asphalt or other types of roof at the initial time of purchase.  When understanding the true cost of installing a new metal roof for your home, in comparison with other materials, it is easy to see that metal is the most cost ­effective roofing material available.
What is Metal Roofing?
Metal roofing is often thought of as more of a rural option for homes, garages, shops, barns and commercial buildings, but new, and attractive, materials like ACM Metal's Kenloc and Stayloc metal roofing systems are in demand throughout urban and suburban areas of Wisconsin.  A metal roof is made up of interlocking metal sheeting that covers the roof area of a home or building.
The material is available in a wide variety of colors, and can come in both ribbed or flat textures. Metal sheeting is installed on top of a solid sheathing material to eliminate any sound from rain or wind that may occur. The metal is treated with special coatings to help it reflect the sun, resist rust and corrosion, and stay clean. As well, metal roofing is the most environmentally friendly way to roof a home, as its composition can be recycled nearly perpetually.
Why is a Metal Roof so Valuable to Homeowners?

Metal roofing may cost more to purchase than asphalt or other types of roofing, but over time, metal will save you money on repairs and routine maintenance, energy bills, insurance for your home, increase your home's property value, and will largely reduce the chances of damage from weather events to the roof.
Professional Installation
Part of the reason why metal is more expensive than other types of roofing material comes from the fact that it should be installed by professionals. Although asphalt roof installation is also completed by specialists, the professionals that install metal roofing have gone through specific training to give you the most secure metal roof that will be backed by a manufacturers warranty.
Metal roofs also take more time to install then a standard asphalt roof, but this also depends largely on the style of roof you have.  If you have any dormers, chimneys or custom roof lines with many angles then flashing needs to be built for every joint and seam.  The craftsmanship that goes into installing metal roofing is evident and recognized by homebuyers, dramatically increasing your home's aesthetic appeal as well as its property value.
Durability and Longevity in All Weather
Because of the high quality materials used and the way it is professionally installed, an original metal roof can last you for the rest of your life if you plan on living in the home for a long time. Not only do metal roofs have the longest lifetime of all roofing material, but they require almost no expected maintenance. A metal roof can go as long as 75 years before it may require routine maintenance. The coating on the metal used may need to be reapplied after as long as a few decades depending on the original coating used and how much weather the roof endures.
Asphalt roofing requires replacement every 15 years or sometimes even less depending on the products and how they were installed.  A metal roof's longevity more than makes up for its initial cost when compared to asphalt roofing maintenance over time.  If you live in your home for 30 years you'll go through at least two (maybe 3) asphalt roofs and maybe just as many potential repairs, if you compared this to the cost of a metal roof it's about the same except you've gotten rid of the repair/replacement hassles.  If you don't plan on living in your home for 30 years or more then a metal roof might not be the most economical option for you but it will definitely carry value for the future owners.
Metal Roofs are Perfect for the Weather in Wisconsin.
In the winter months, metal roofs will shed snow and resist the formation of ice. When ice builds up on more traditional roofing material near the edge of the roof, it can send the water from thawed snow back up and under shingles. Ice dams can cause internal flooding in your home this way, but not if you own a metal roof. Snow rails can be added over doorways and windows to stop snow from falling over these entrances as well.
Energy Costs
In the summer months, metal roofs act as mirrors for the sun's heat, reflecting it away from the interior of the home. Other materials let the heat in such as black or dark colored asphalt shingles, which may increase a resident's need to cool the their home in other ways. Air conditioning and running fans in your home can skyrocket your energy bills. ACM's Kenloc and Stayloc metal roofing materials are Cool Rated by the Cool Roof Rating Council (CRRC), which means they are guaranteed to work towards reducing the temperature in your home during hot weather.
"Nationwide implementation of cool roofs could mean an annual savings of $1 billion in cooling costs," according to the CRRC.
Insurance Rates

If you can expect extreme weather (and we do in Wisconsin) metal roofs will save you money in repairs and will likely discount your home insurance rates. Metal roofing has the highest impact resistance of all roofing material, which means hail and storm debris such as falling branches from trees are much less likely to do damage to it. As well, high winds are less likely to do damage to roofs if they are securely fastened metal, rather than asphalt shingles where the wind can actually "lift" the shingles.
The professional installation that Brad's Construction can provide when you purchase a metal roof will seal your home from potentially destructive heavy rainfall as well. In fact, the only thing rain can do to a metal roof is clean it for you!  All of this protection translates to insurance companies giving metal roof owners a break on their home insurance rates, as the property is much less likely to encounter damages due to roof failure than with other roofing materials.
* You'll need to contact your specific insurer to see if these discounts will be applicable to you.  If you have any questions or your insurance company needs documentation from Brad's Construction after your metal roofing has been installed please let us know!
Resale Value
It should be much easier to see why a metal roof is so valuable to homeowners. However, an added bonus for metal roof owners is that installation costs are usually recovered due to a metal roof's high resale value. Home buyers want to cash in on the savings a metal roof can bring them but they also don't want to buy it themselves, most buyers prefer to find a home that already has one.
Due to the longevity of the material in a metal roof, your property's value will certainly increase. A metal roof can make up to 95% of the cost of installation back when you sell your home.
Who Installs Metal Roofs in Wisconsin?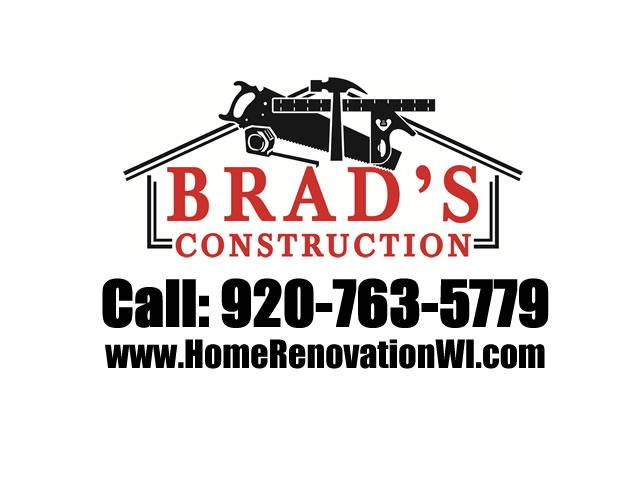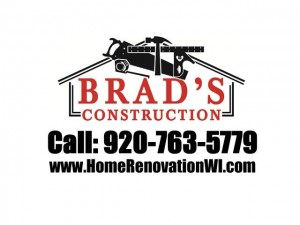 Brad's Construction is a full service roofing contractor based out of Mayville Wisconsin.  We specialize in the sales and installation of metal roofing systems from ACM Metals and we work with both their Kenlock and Stayloc metal roofing systems.  Great customer service, attention to detail, punctuality and fair and honest pricing has helped our business grow via word-of-mouth for several years.  If you are thinking about having a metal roof installed on your Wisconsin home then give Brad's Construction call today and schedule an estimate for your property.
Areas We Service in Wisconsin
Beaver Dam Wisconsin Metal Roofing
Fond-Du-Lac Wisconsin Metal Roofing
Westbend Wisconsin Metal Roofing