What To Do If Your Mayville Roof Starts Leaking This Fall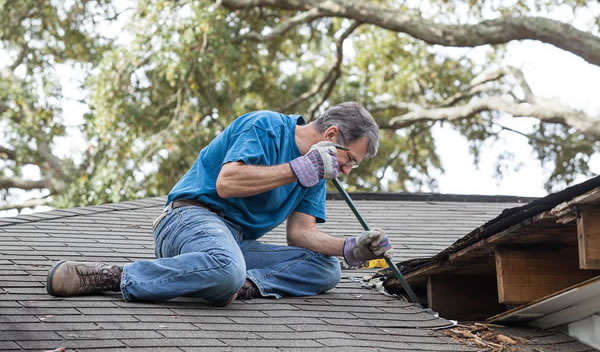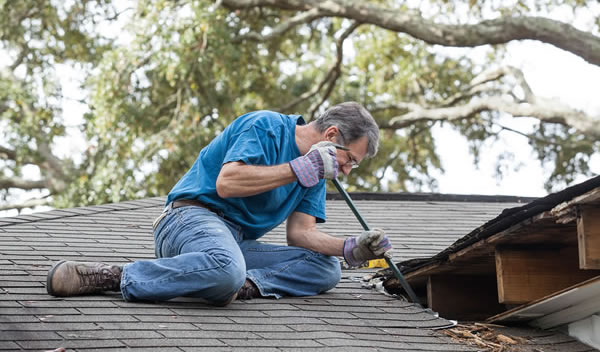 As we move through Fall and into the winter it's inevitable that some homeowners in Mayville and the surrounding area will discover they have a leaky roof.  Maybe it's from a storm that blew some shingles off or maybe it's from a leak in some poorly constructed flashing that has slowly been leaking into your home, seemingly unnoticed until now.
In this article we're going to explain what you should do if you discover your roof has a leak this winter.  For most of us when we think of a roof leak we quickly think of someone running around strategically placing pots and buckets to collect the water.  That image isn't too far from the truth.  When your roof begins to leak you'll want to do everything you can to protect your belongings and the inside of your home.
What To Do If Your Roof Starts Leaking
#1.  Try To Contain The Water
When you first discover the leak you're going to want to immediately prevent any water damage from occurring to the contents of your home.  Just like we mentioned above, it's time to get out a bucket or two to collect any water that might be dripping from the ceiling.  If the leak is going into an interior wall, or running down an interior wall it's going to much more difficult to contain, and unfortunately could cause extensive damage.
#2.  Determine Where The Leak Is Coming From
It could be glaringly obvious if you're missing shingles or have clear damage to the roof after a storm or other weather event.  But there are other roof leaks that can be very difficult to spot.  An example would be leaking flashing, or where any building seams meet up with your roof.  These "hidden" roof leaks can be very difficult for an un-trained eye to spot and very damaging if you don't discover them quickly.  If you don't feel confident you can find the leak then it's time to move onto the next step.
#3.  Temporarily Stop The Leak If Possible
If you have the equipment and safety gear to be climbing around on your roof it wouldn't be a bad idea to tarp off the section that you know or suspect the leak to be coming from.  In the case of a big storm such as a hail and rain storm there will likely be many homes in the area that will receive storm damage.  This creates a situation where you could have to wait a day or even a couple days for someone to be able to help you.  Working to prevent any further damage goes a long way when you are dealing with your insurance adjuster.  If you don't feel safe doing this, or your roof is steep and possible dangerous (especially in winter conditions) then you need to call the professionals.
#4.  Call Brad's Construction Immediately
While this might seem like some self promotion we know and understand what kind of damage a leaky roof can cause to a home.  If your roof is leaking then you have a problem that needs the trained eye of a professional roofer.  Someone who can thoroughly inspect your roof for any deficiencies or damage that could be the cause or contributing to your roof leak.
We can quickly respond to customers who call or email us regarding their leaking roof and can dispatch a small team of roofing repair specialists to prevent any further property damage.  Usually an initial repair would include a visit to your home, an inspection of your roof and then protecting the area with a tarp if the repair cannot be completed on that day.  It's possible we may need to wait for materials (in the case of special shingles) or even the weather as a safety concern.
What About My Insurance Company? Do They Pay For Roof Repairs?
Yes, under most circumstances your homeowners insurance will cover your roof repairs.  In some cases it may cover the cost of an entirely new roof.  When you call to initiate your claim they will likely ask you several questions related to your issues and then will either ask you to call (or they'll offer to) call a local contractor to acquire an assessment and estimate for your roof.  At this time, you can tell them that you would like Brad's Construction to complete the repairs.
Brad's Construction has plenty of experience working with insurance companies and adjusters related to damaged roof claims and we can help you navigate the paperwork and red-tape.  Insurance companies require detailed documentation from the contractor and we'll go the extra mile taking photos and providing the details that only a roofing expert could provide.
How Do I Know If My Roof Is Beyond Repair?
That's a good question and one that's probably left solved by a roofing professional and your insurance company.  Mother nature can make really short of a roof when she wants too.  Hail, rain, wind, snow and ice all take it's tool on your roofing material.  If large sections of the roof have been damaged, or the roofing material has deteriorated to the point where a repair would not solve your issue then the roof could be a candidate for replacement.
Roof replacement during the winter is a particular dangerous job depending on the conditions.  Often times due to weather a roofing replacement (even if desperately needed) simply is not feasible or safe to complete.  When this scenario arises we'll make every effort to repair the existing roof so the leak stops until such a time that it is safe for us to replace the roof.  This can be scheduled with your insurance company as well if they have determined you do need roof replacement.
What About Water Damage From A Leaking Roof?
This is why roof leaks are so serious.  It's easy enough to spot and solve when the leak is obvious and you see a tell-tale drip coming from the ceiling.  The really damaging roof leaks are the ones that go on for weeks, months and in some cases even years where insulation in the attic soaks up most of the moisture and causes problems such as mold and bacteria growth.
Who Repairs Leaking Roofs and Water Damage in Mayville Wisconsin?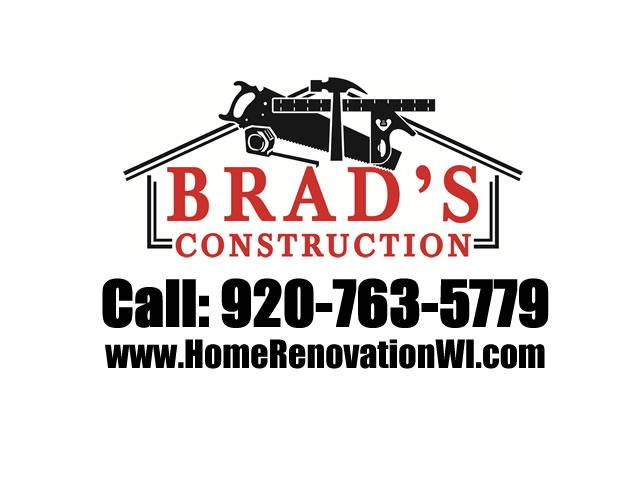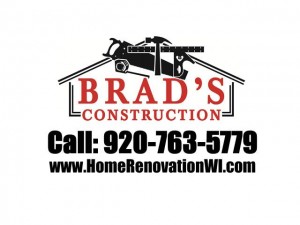 Brad's Construction is a full service general contractor specializing in roofing inspections, roofing repairs and even roofing replacement.  We are based out of Mayville, WI but also provide our services to Fond Du Lac, West Bend, Beaver Dam and the surrounding area.  We will provide a thorough inspection of your roof along with an assessment of the damage and an estimated cost to fix.
If you've discovered a leak in your roof then don't delay and give Brad's Construction a call today or fill out or online form.