What Are Your Home Remodeling Plans For 2017?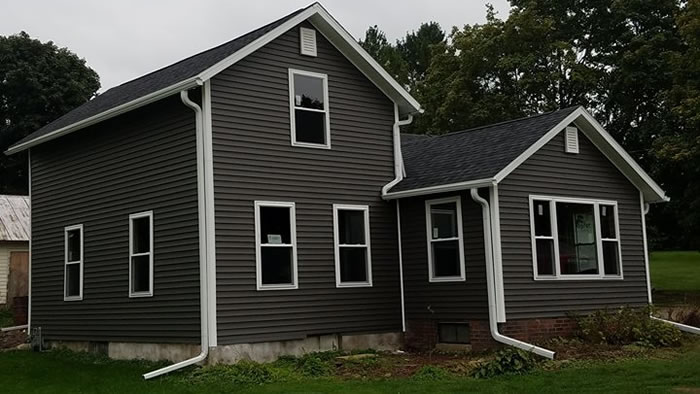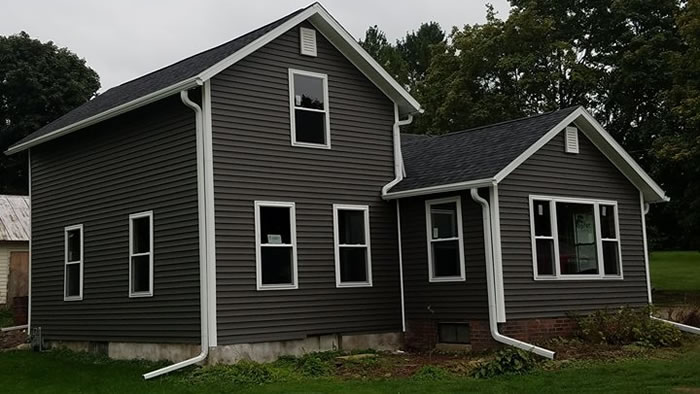 What Are Your Home Remodeling Plans For 2017?
Here are a few remodeling ideas you might want to consider!
Another year and another list of things you'd like to do with your money… If remodeling your home is on the radar for this year then you might find this selection of remodeling tips helpful.
Take Care Of Any Necessary Home Repairs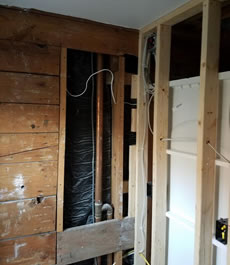 It's usually during the cold, wet winter months that problems with a home are discovered, especially when it involves the building envelope (keeps out the weather/elements!). Maybe it's some siding that isn't fastened correctly, maybe the windows are no longer sealing properly or maybe you've got some obvious roofing issues? As a homeowner, it's important to take care of the "little" problems before they become big problems. It's amazing how something as simple as a clogged gutter can lead to thousands of dollars in home repairs from an ice dam or backup of water under the roof. What's even more amazing is the homeowners who let some of these problems fester into something much larger (and more expensive to fix).
From a contractors perspective, we are called to provide estimates and repair homes every year where the problem could have been avoided with a little preventative maintenance and the damage mitigated if quicker action was taken to correct the issue. Unexpected home repairs aren't something anybody looks forward too!
Get Your Roof Checked Out
The winter months in Wisconsin aren't kind to your roofing system and if it's been neglected for many years or is starting to show obvious signs of wear then it's probably a good time to have the roof checked out. It's not really safe to be working on a roof in the middle of winter but it can be done in an emergency situation (we've done it!). It's usually with the onset of warmer temperatures as spring approaches that whatever ice on your roof and gutters begins to melt and roofing problems such as ice dams can begin to show themselves.
If your roof hasn't been inspected in quite some time this spring would be as good a time as any to have it checked out by a professional. Brad's Construction offers thorough roofing inspections for homeowners throughout Dodge County, Wisconsin.
Replacing Those Old, Inefficient Windows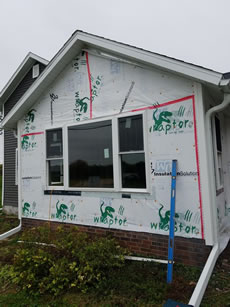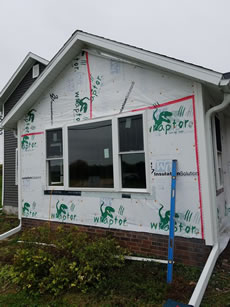 Has this winter been exceptionally cold for you? Is it really the cooler weather or is it the performance of your home? If your windows are 20 years old or older and have never been replaced then it's time to look at some energy efficient replacements. The right modern windows, properly installed into your home will help insulate your home against the cold winter weather much better than any aging windows from the past. Your family will be more comfortable and your winter heating bills will be noticeably smaller. If you plan on selling your home in 2017 then new windows are one of the upgrades that almost every homeowner is looking for.
Brad's Construction specializes in window replacement and energy efficient window installations. We have replacement window solutions for every budget.
Plans For a New Deck This Year?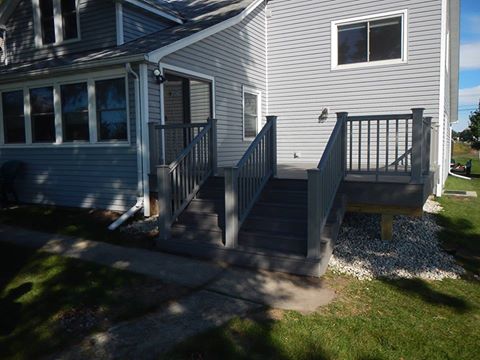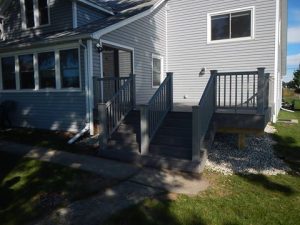 One of our staples during the spring of every year is building beautiful new decks on our customer's properties. From a simple front porch/entry way deck to an elaborate multi-level deck for entertaining and relaxation or even pool decks we can build it all. Here's an important tip for any homeowner thinking about building a deck on their property this year… Don't wait until the last minute to start working with your contractor! You might just find your contractor of choice will already be booked. The time to start planning out a new deck project is usually right now or immediately after the holidays. Involve your contractor early in the process so they can take a look at your project and let you know of the feasibility and expected cost.
If you decide you want to build your deck this spring but you don't call a contractor until March or April you might find that your deck could be a few months away still. If you want to enjoy a new deck on your property this spring/summer the time to get started is now.
Brad's Construction specializes in wood and composite decks of all sizes.
Need More Living Space?
Another year brings another chapter of life for Wisconsin families and often that can mean the need for extra room in the home. Maybe you're expecting a newborn in the near future or maybe an aging family member will be moving in? Whatever the reasons might be, the need for more space can be met a number of ways. You can opt to sell your home and move, this isn't the best option for families who want to remain in their same neighborhood or… You can build a home addition or maybe finally finish off that basement. Either option will provide you with the space you need.
For most families, remodeling or finishing their basement is the most economical choice in their quest for more space because it will literally double the available space and there is no need for roofing or extensive electrical/plumbing as it's usually already in place. This can help keep the costs down compared to a new construction home addition where costs can quickly balloon.
With the addition of appropriate egress windows your finished basement can even be considered living space for an in-law suite or maybe even a basement suite you could rent out for additional revenue.
If you have the available room on your property and a home addition is in your budget then building an addition onto your home will allow you to custom tailor your new space. It's considerably more expensive though as you'll be tackling a new construction project and you'll need a recent survey, drawings, municipal approval and then you'll need a foundation, framing, roofing, siding, electrical, plumbing and more.
Brad's Construction specializes in both home additions and basement finishing/remodeling projects for homeowners throughout Dodge County. This is another project you'll want to book early in the new year, especially if it's going to be a home addition (new construction) can take considerably longer as we'll need to deal with more building inspections and municipal approvals.
Why Choose Brad's Construction For Your Home Remodeling Project in 2017?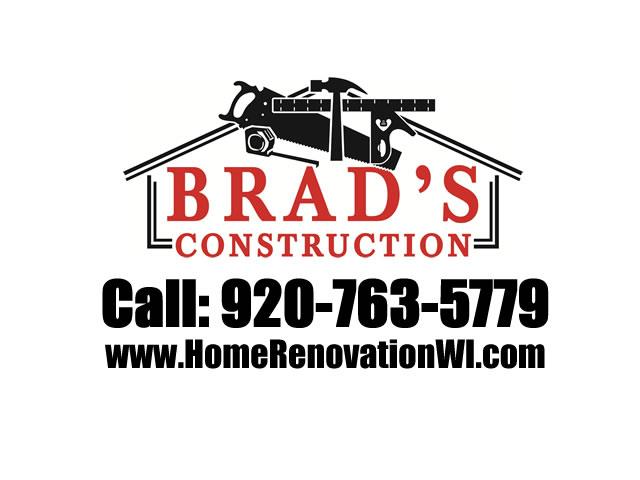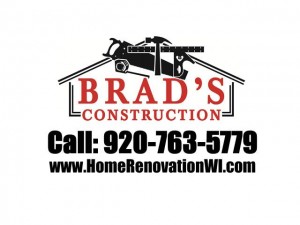 Brad's Construction are the local roofing and remodeling experts in Beaver Dam, Mayville, Hartford and the rest of Dodge County, WI. We can help you solve the problems you are having with your home and bring any remodeling dreams you might have to life!
We realize that you've got many choices when it comes to choosing a home remodeling contractor in Wisconsin. We want you to know we understand and appreciate the commitment you are about to make to your home and we take it very seriously. When you choose Brad's Construction you're choosing a partner in making your home a better place. We guarantee it!
If you'd like to book a home remodeling estimate for any of the projects we've listed then please give us a call 920-763-5779 or fill out our contact form and someone will be getting right back to you.