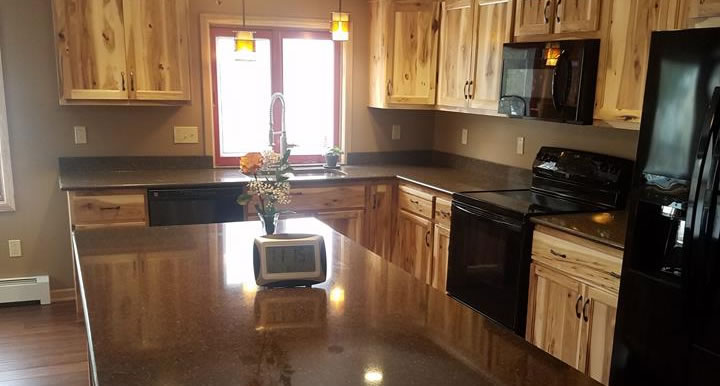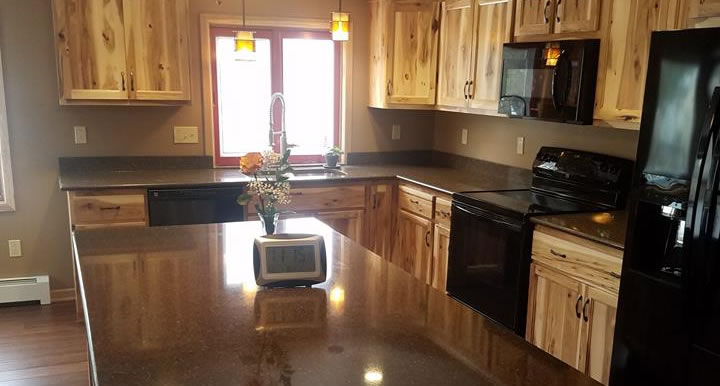 Interior Remodeling Contractor In Dodge County, Wisconsin.
We remodel kitchens, bathrooms and basements!
Have you just purchased a home in Dodge County and want to make some immediate changes or improvements so it's better suited for your families needs or your design taste?  Maybe you've lived in your home for a number of years and you're tired of how dated your space is?  Interior remodeling is a great way to breathe new life into your home, make it more modern, and more suitable for your families needs.
Why Do You Want To Remodel Your Home Interior?
Are you embarrassed by your homes dated appearance?
Have you suffered water or mold damage that needs to be repaired?
Do you want a better layout in your kitchen?
Are you looking to remodel your master bathroom?
Brad's Construction is a home remodeling contractor based out of Mayville, Wisconsin and serving customers throughout Dodge County.  We provide professional interior home remodeling and home improvement services.  We help homeowners just like you plan and then build-out their interior remodeling projects .
From the initial planning and design phase right through material selection, final colors and finished construction Brad's Construction takes care of you throughout the entire process.  This is YOUR home that we're working on and we can appreciate that!
The work we do in your home has always been one of our best forms of advertising!
Interior Remodeling Projects We Do in WI:
Tile Flooring

Laminate Flooring

Custom Carpentry
Your specific interior remodeling project is important to us.  Whether you're looking to completely transform an old and outdated kitchen, turn your basement into a man-cave, or build out that additional 1000 sq ft. home addition.  We'd love to have an opportunity to take a look at your project and provide you with an estimate!
We realize that you've got many choices when it comes to an interior home improvement and remodeling contractor in our Wisconsin service area. We want you to know we understand and appreciate the commitment you are about to make to your home and we take it very seriously. When you choose Brad's Construction you're choosing a partner in making your home a better place to live. We guarantee it!
If you'd like to schedule your consultation for Interior Remodeling please give us a call (920) 763-5779 or fill out our online contact form and we'll get right back to you.