Mayville WI Kitchen Remodeling Contractor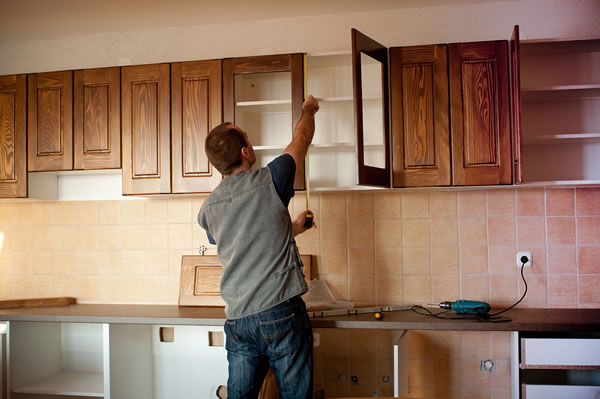 Kitchen Remodeling and Renovations in Mayville, WI
Kitchen Remodeling and Renovations are a great project for Mayville Wisconsin homeowners who want a meaningful transformation within their home. Remodeling your kitchen to better suit your lifestyle needs is a great way to be happier in your home and the renovation can even increase your homes overall value.  Most importantly you'll enjoy your home more when it's just the way you want it…
We know your kitchen is the heart and soul of your family life and that's why Brad's Construction Services will help you carefully plan, design and then build your dream kitchen with your own needs and personal style in mind.
With so many kitchen remodeling design trends and styles of materials to choose from, remodeling your kitchen may seem overwhelming at first. Brad's Construction will work with you every step of the way from providing kitchen remodeling ideas, drafting a kitchen layout, custom cabinet selection, countertops, flooring, colors and finishes and even down to choosing the right appliances and prepping your kitchen for their installation.
With any kitchen remodeling project great care must be taken when planning the design to ensure the layout will work for your needs and your new kitchen design isn't cumbersome and hard for you to work in.  By choosing a contractor like Brad's Construction you will avoid the pitfalls and the hassles of learning some things the hardway when it comes to kitchen design.
With our professional kitchen remodeling advice in your corner all of your kitchen remodeling choices become much clearer, and easier for you to understand. Your kitchen remodeling project becomes fun and exciting as you see everything coming together and transforming as the days go by.  We love what we do because we're good at it!
We want you to be as excited about your kitchen remodeling project as we are about building it for you.
We have kitchen remodeling ideas and projects that can fit almost every budget. Even a few small kitchen renovation projects can transform an older kitchen into a more enjoyable and functional space for you and your family.  You will be pleasantly surprised how a few small changes to your existing kitchen can have huge impact!
Mayville WI Kitchen Renovations and Remodeling
Kitchen Countertops
New Kitchen Cabinets
Kitchen Tile Flooring
Kitchen Skylights
Kitchen Lighting Systems
Custom Kitchen Construction
Transforming your current kitchen into your dream kitchen is what Brad's Construction does best. Your new kitchen will improve your quality of life and make your home more enjoyable. Not only that, but a professional kitchen remodeling job can make a great positive impact on the resale value of your home, too.
If you're a homeowner seriously wanting a change and you're ready to start speaking with potential contractors for your kitchen remodeling project, please give us a call or fill out our form to request your estimate.
We realize that you've got many choices when it comes to a kitchen remodeling contractor in our Mayville, Wisconsin service area. We want you to know we understand and appreciate the commitment you are about to make to your home and we take it very seriously. When you choose Brad's Construction you're choosing a partner in making your home a better place. We guarantee it!