Exterior Remodeling Company Neenah Wisconsin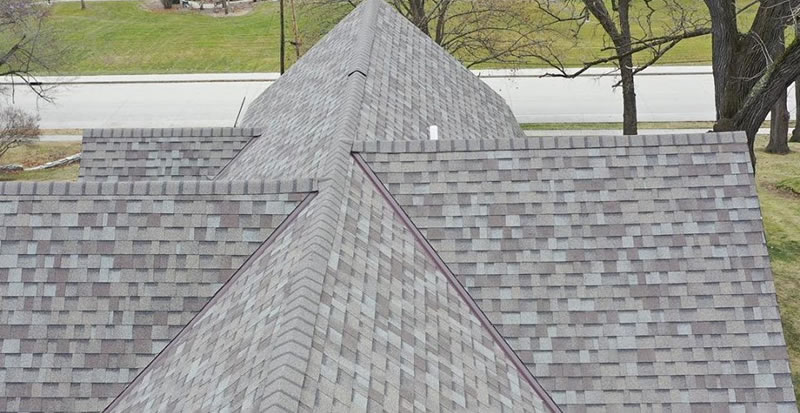 Exterior Remodeling Contractor Serving Neenah Wisconsin
Do you have an older home that you're looking to make some exterior home improvements too?  Do you have a lakefront home along the banks of Lake Winnebago that gets battered by the high-winds and moisture laden air?  New roofing and siding is a very common exterior remodeling project that can dramatically transform the appearance of your home.
Why Do You Need Exterior Home Remodeling?
Are you embarrassed by the appearance of your home?
Do you have damaged or rotting siding that needs to be replaced?
Do you have older single pane windows that need to be replaced?
Brad's Construction is a general contractor and home improvement company out of Wisconsin that serves customers in Neenah, WI and the surrounding area.  We specialize in roof replacements, gutter installation or replacement, vinyl and fiber cement siding, and vinyl window replacements.  We have many years of experience improving home exteriors and we can come up with affordable solutions to make any home look much better and more modern.
Roofing Services Neenah WI
Brad's Construction specializes in new roof installations and roof replacements.  Whether you need a new roof on your home, a shop, a barn, or your garage we can provide complete roof tear-off and replacement services.  You can trust your new roof will be installed correctly and will qualify for the full manufacturer warranty as we are CertainTeed Select Shingle Applicators, Owens Corning Preferred Contractors, and we are certified in the installation of standing seam metal roofing systems.
Siding Replacement Services Neenah WI
Siding can deteriorate over time.  Wood siding can warp or rot, vinyl siding can fade and become brittle from the sun, and all siding is susceptible to storm damage.  If your siding has been damaged and needs to be replaced or you just want to give your home a more modern exterior makeover we are qualified to help.  We specialize in the installation of vinyl siding, fiber cement siding (Hardieplank), and even stone veneer or wood siding too.  Our siding installations meet all manufacturer specifications.
Gutter Installation And Replacement Neenah WI
Do you have damaged gutters on your home?  Gutters perform an essential role for maintaining the health of your home and they can be easily damaged or broken.  Heavy snow loads, ice, wind, and storm debris can pull gutters away from your fascia and open up your home to water intrusion.  While not many think of gutters as a dramatic home improvement they actually can make quite a difference in the overall appearance of your home.  Gutters that are bent or damaged are easy to see and the eye is drawn right to them.  Straight, seamless gutters look fantastic, when the color is matched to the roofing or siding material of the home.  We specialize in the installation or replacement of 5″ or 6″ seamless gutters made using steel, aluminum, or more luxurious copper.
Replacement Windows Neenah WI
If you live in a home that is 20 or 30 years old and the windows have never been replaced your home is a perfect candidate for a window replacement project.  While windows aren't really a home improvement project homeowners get too excited about they can improve the appearance of your home both inside and out, especially if you have older wood window frames that have begun to warp or rot or the paint is peeling and flaking.  New replacement vinyl windows will make your home look more modern and they will also work to improve your comfort in the winter and the summer through improved insulation.
Brad's Construction Serves Neenah WI
If you're looking for a home improvement contractor with a trusted name and experience in exterior remodeling than Brad's Construction is a great choice.  With a new location serving the Neenah area we're happy to provide you with an estimate to complete your exterior home remodeling projects.
If you'd like to schedule your estimate Call: 920-517-5671 or fill out our estimate request form and we'll get right back to you.