Exterior Home Improvement Appleton WI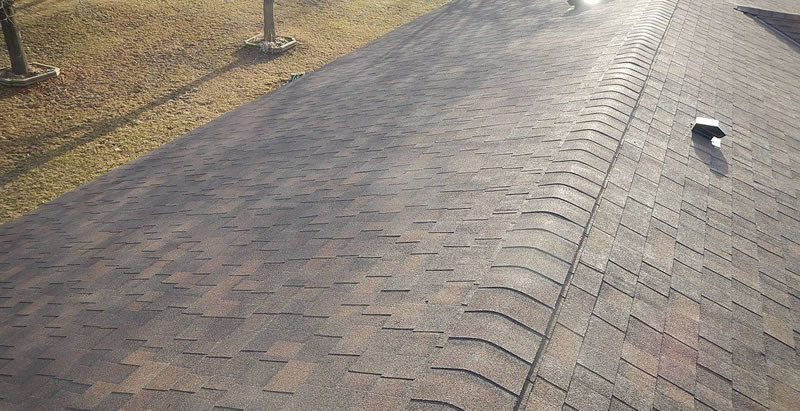 Appleton WI Exterior Home Improvement & Remodeling Contractor
If you have an older home in the Fox Valley area of Wisconsin then you might be considering some exterior home improvements in the near future?  Remodeling your home exterior can greatly improve your curb appeal and make your home stand out for all of the right reasons.  Whether you need a new roof, new siding, or you'd like to replace your windows there are exterior home improvements that will compliment your home and be within your budget.
What Makes You Want To Remodel Your Appleton Home Exterior?
Have you recently discovered some roofing or siding damage?
Do you have older single paned windows you'd like to replace?
Are you embarrassed by the dated exterior appearance of your home?
Have you just purchased an older home in need of immediate updates?
Brad's Construction is a licensed and insured exterior home remodeling company providing services in Appleton, WI.  We specialize in residential exterior remodeling services including roof replacements, new fiber cement, wood, stone veneer, or vinyl siding, new seamless gutter replacements, and vinyl window replacements.  Brad's Construction is a top-rated and trusted contractor that has been awarded the best of Houzz award in 2015, 2016, 2017, and 2018.  You can count on the team at Brad's Construction to provide you with timely communication, knowledgeable advice and the highest quality workmanship on your home.
Services We Offer In Appleton WI
Roof Inspections
Roof Replacements (asphalt shingle or metal roofing)
Vinyl Siding Replacement
Fiber Cement Siding Replacement
Stone Veneer Siding Installations
Wood Siding Installations
Seamless 5″ or 6″ Gutter Installations
Vinyl Replacement Windows
Roofing Company Serving Appleton WI
If you need to replace the roof on your home, garage, shop, or barn it's probably important that you get a great price on a good quality shingle and that you get the best installation workmanship possible.  Brad's Construction specializes in roofing services including inspecting storm damaged roofs, ice dams, roof replacement, and roof repairs.  The roofing crew at Brad's Construction  are certified installers for some of the finest roofing shingles on the market including Owens Corning (we are an Owens Corning Preferred Contractor), and we are also CertainTeed Master Shingle Applicators and we also install metal roofing systems from ASM.
Choosing a certified installation company like Brad's Construction ensures your new roof will be installed to exact factory specifications.  You can count on high-quality workmanship, and a roof that will last a very long time.  Your new roof will also be backed by the full manufacturers warranty.
Appleton WI Gutter Installations
Replacing the gutters on your home is an affordable home maintenance project that improves the look of your home giving you nice, straight, and seamless lines along the edges of your roof.  New gutters also help your home shed the excess water from rain and melting snow and channels it into your downspouts and into your drain tiles so it doesn't cause damage to your roof or your foundation.  Brad's Construction specializes in the installation of new seamless gutters as a standalone service or as part of one of our roof replacement packages.  Gutters are available in many different colors in both 5″ or 6″ sizes depending on your specific needs.
Appleton WI Siding Installation and Replacement
Old, dirty, cracking, or warped siding doesn't help your curb appeal.  While sometimes siding can be repaired if it's really old and dated it's probably a better idea to consider replacing it with a more modern, durable, long-lasting material.  Brad's Construction installs all types of siding including vinyl siding, fiber cement siding, stone veneer, and wood siding.  New siding is available in many different colors and styles to compliment other elements of your building exterior and while we're installing your siding we can also install new matching soffits and fascias as well for a more complete look.
Appleton WI Window Replacements
Do you have drafts coming in from your windows?  Are your current windows old, hard-to-use, and tough to clean?  Modern vinyl window replacements that are installed by a professional can solve all of these problems.  Brad's Construction sells and installs new vinyl window replacements, whether you need to replace that big bow window in your living room or you'd like a new bay window in your kitchen, or you'd like to replace all of the windows in your home, there are many options and styles available and we can find a solution to work within your budget.
Brad's Construction Serves Oshkosh WI
When you want to make improvements to your home it's important to find a contractor you trust who's going to help you make the right decisions for your home and your budget.  Brad's Construction has worked very hard to build a stellar reputation in the communities we service.  We strive for complete customer satisfaction and that includes being timely, providing great communication, knowledgeable advice, high-quality products, and competitive pricing.
With our new location serving the Oshkosh area we're happy to provide you with an estimate to complete your exterior home remodeling projects.
If you need exterior home improvement services for your Appleton WI home and you'd like to schedule your consultation with us please call: 920-517-5671 or fill out our estimate request form and we'll get right back to you as soon as we can to schedule your date and time.