Mold Removal and Remediation Mayville WI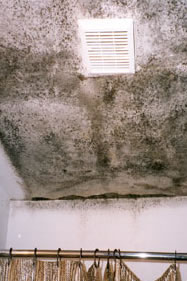 Do You Have Mold Damage in Your Mayville Home?
We are certified Microbial Remediation Technicians.
Moisture in your home, through a leak in your roof, leaky plumbing, a poorly installed shower pan, poor ventilation or a combination of many different factors can lead to growth and spread of mold within a structure.  Molds produce spores that are normally found in both indoor and outdoor dust. Mold growth is familiar to most people when it is seen as a fuzzy patch or stain spreading across food or damp surfaces. It is known that many molds produce chemicals that can be toxic if eaten or breathed in.
Mold exposure from breathing indoor or outdoor air can be irritating and can aggravate allergies and asthma. Where there are people with severely weakened immune systems, such as elderly or children/family members with respiratory issues then, mold infection can be a serious concern and exposures should be aggressively controlled.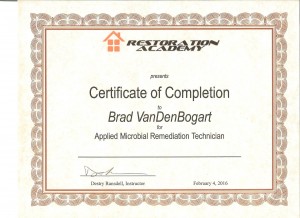 Brad's Construction has completed an "Applied Microbial Remediation Technician" certification course and we are properly trained, certified and equipped to handle mold remediation projects within Dodge County homes that have sustained mold damage.  We can safely and cleanly remove and repair mold and moisture problems within your home to help you maintain the healthiest indoor air quality possible.
Mold Remediation Services in Mayville Wisconsin
Mold removal and remediation
Mold remediation for rental properties
Mold remediation for real estate transactions
Reconstruction of mold damaged areas of your home
If you have found or suspect mold is present in your home it's important to address the reason the mold is able to grow in the first place so we can prevent it from happening in the future.  Please call us immediately 920-763-5779 and we can address your specific situation in the most efficient manner.  We can cleanup and remove the contaminated material from your property.
Mold Inspections and Locating The Source
It's not always obvious where the mold might be located unless you can clearly see the black mold growing on your walls and/or ceiling.  Often the presence of a moldy or mildewy smell is confirmation enough of the problem but in some cases it's best to hire a professional IAQC (Indoor Air Quality Consultant) who can help narrow down the source of the problem for remediation and repairs.  In some cases a visual inspection won't pickup all of the mold present and this isn't something you want to go through twice.
Mold Remediation For Rental Properties
Do you have a rental property that you've just discovered mold inside?  We specialize in cleaning up and removing the mold contaminated building materials from your property.  Our staff our supervised by trained and certified mold remediation technicians so you're problem will be handled safely and with the utmost of care for the safety of people who may live in the immediate vicinity and our workers.
Why Choose Brad's Construction for Mold Remediation in Mayville?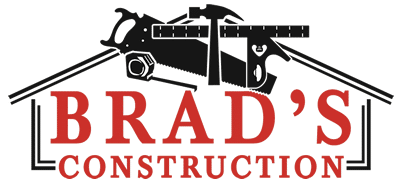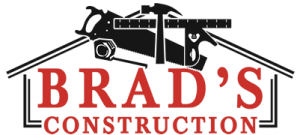 We realize that you've got many choices when it comes to choosing a mold remediation contractor to repair your mold damaged home.
We want you to know we understand and appreciate the commitment you are about to make to your home and we take it very seriously. When you choose Brad's Construction you're choosing a partner in making your home a better, safer place for your family. We guarantee it!
If you'd like to receive an estimate to inspect and remediate a mold problem within your home in Mayville then please give us a call 920-763-5779 or fill out our contact form and we'll be getting right back to you.