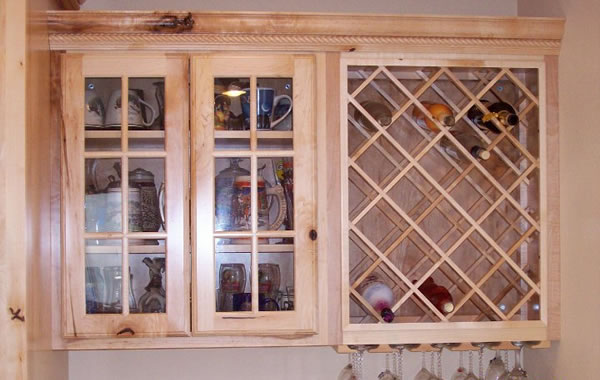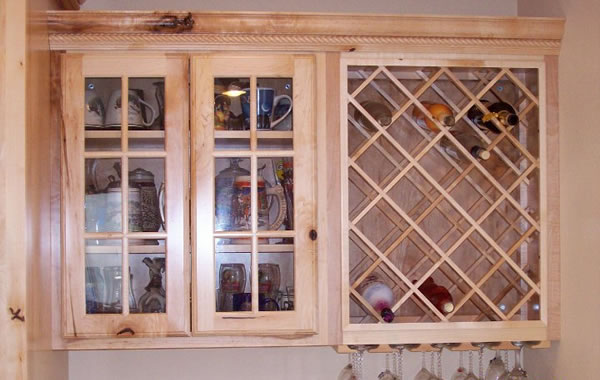 Custom Kitchen Cabinets can make your Wisconsin kitchen feel brand new again.   There are some homeowners who only choose to have a specific part of their kitchen remodeled and new kitchen cabinets are one of the most common projects because they make such a dramatic visual difference and add more usability to your kitchen.
When it comes to choosing new kitchen cabinets there are several things you'll need to consider in your planning.  One of the most important things to keep in mind is your kitchen countertops because your new kitchen cabinets will be above and below your countertops.  You want to choose kitchen cabinets that will compliment your existing decor.
Another important aspect of your kitchen cabinet remodel is the layout.  If you don't plan your layout carefully you might end up with a kitchen you don't enjoy using.
What Types Of Kitchen Cabinets Are There?
Stock Kitchen Cabinets – Stock cabinets are often the most economical option and can usually be ordered right from your local home improvement store.  If you're looking at doing an inexpensive remodel, or you're working with a rental property than stock cabinets are probably the best choice for your kitchen cabinets.
Semi-Custom Kitchen Cabinets – Semi-custom kitchen cabinets will have a set style and design but the actual width and height can be flexible.  If you have a custom kitchen, or appliances that need special consideration than semi-custom kitchen cabinets are probably you're best bet.
Custom Kitchen Cabinets – Custom cabinets can be built with any sizing or style that you want.  Obviously this is going to be your most expensive option but you'll have total control over how your cabinetry looks and fits into your kitchen.  If it's in your budget custom kitchen cabinets will really set your kitchen apart from the norm.
Transforming your current kitchen into your dream kitchen is what Brad's  Construction does best. Your new kitchen will improve your quality of life and make your home more enjoyable. Not only that, but a professional kitchen remodeling job can make a great positive impact on the resale value of your home, too.
We realize that you've got many choices when it comes to a custom kicthen cabinet maker in our Wisconsin service area. We want you to know we understand and appreciate the commitment you are about to make to your home and we take it very seriously. When you choose Brad's Construction you're choosing a partner in making your home a better place. We guarantee it!