Bathroom Remodeling Contractor in Germantown WI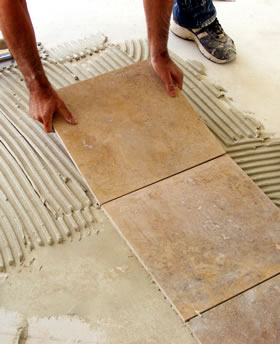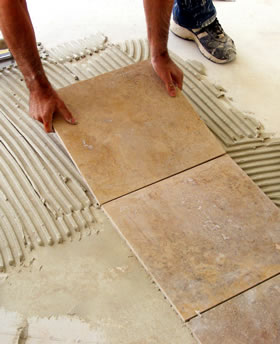 Give Your Germantown WI Bathroom a Makeover!

Has your bathroom aged to the point where you feel like you're travelling back in time every time you use it?  Modern bathroom remodels are becoming more and more popular for residents who own older homes because the bathroom offers such a great return on investment, both in resale value and more enjoyment out of your home.
Most home improvement experts would also agree that bathroom remodeling offers the homeowner the most bang for their buck. Maybe you want to design and build that luxury bathroom you've always wanted or maybe you just want to convert your bathtub into a shower or install a heated tile floor.
Brad's Construction Services can complete any size or scale of bathroom remodeling project within our Germantown service area.
We have extensive experience remodeling bathrooms in Germantown.  We have many unique bathroom remodeling ideas for every size space and price point.  Brad's Construction experienced remodeling staff will assist you in designing, planning and building a functional and beautiful bathroom space that could rival any 5 star hotel (only if you want it to!)
Whether you want to create a spa like setting in your master bath with beautifully laid tile floors or maybe it's adding a skylight,  a new vanity, double sinks or that giant soaker tub you've always wanted.  We will help you choose the perfect fixtures and colors, vanities and countertops.  Brad's Construction can totally makeover your bathroom.
Bathroom Remodeling Germantown WI
Handicap Safe Bathroom Construction
Accessible Bathroom Remodeling
Heated Tile Floor Installations
Tub-To-Shower Conversions
Tile or Stone Showers
Tile Flooring
Bathroom Vanities
New Bathroom Construction
Brad's Construction has plenty of experience remodeling bathrooms and we'd love to have the opportunity to transform your bathroom into the one you've seen a magazine, or at a friends house, or maybe you have your own plans…
We realize that you've got many choices when it comes to bathroom improvement and remodeling contractor in our Germantown service area. We want you to know we understand and appreciate the commitment you are about to make to your home and we take it very seriously. When you choose Brad's Construction you're choosing a partner in making your home a better place. We guarantee it!