Basement Finishing Costs Explained For Wisconsin Homeowners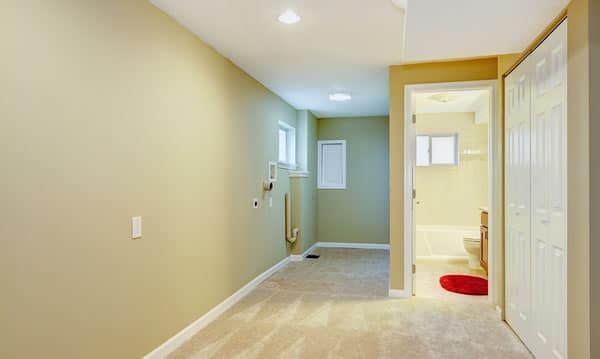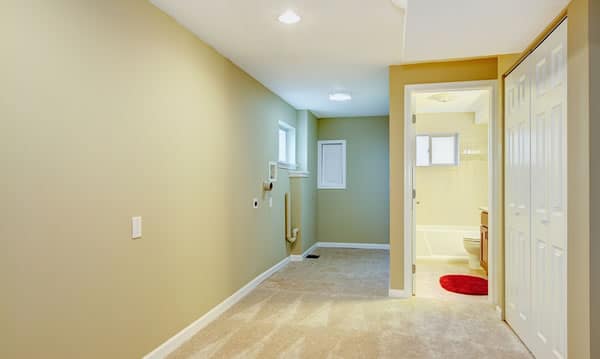 So how much is your basement remodeling project going to cost you?  This is a very common question we are asked as a home remodeling contractor.
Many homeowners do not realize how much effort, material and professional labor goes into finishing a basement in a Wisconsin home. The basement is generally the largest unfinished space in your home and there are many structural issues along with finishing issues that will need to be addressed.
Wisconsin Basement Remodeling Is Estimated By Square Footage
If you've done a little bit of research before hand you may have found that other Wisconsin homeowners are paying anywhere from $35 – $100 or more per square foot of finished basement space.
So for example your 560 square foot basement might cost an estimated $28,000 to finish (based on a $50 per sq ft estimate). This would be a very mid-range finished basement, completed by a professional contractor.
The price will go up as the scope of the project increases and the material choices get more luxurious.
Like any other remodeling project the little details and materials will greatly affect the final project cost.  So for example your 940 square foot basement could easily cost you $84,600+ (based on $90 per sq ft estimate) if you are looking at lots of custom construction work and high-end material choices that will raise your price considerably.
This is why sticking with a rigid budget, or allowing for a small cost overrun is an important part of your basement remodeling project.
The cost to remodel or finish the basement is usually half what it would cost to build the same space onto your existing home with an addition, or new level added to the home. It's for this reason that basement remodeling has become so popular.
Basement Remodeling Seems Expensive?
You may be already thinking the numbers quoted above sound very expensive. Maybe you've heard of someone else doing it for less, or another "professional" contractor offering to do it for much less. The pricing examples above (and they are only examples) would reflect having a true, licensed, insured professional remodeling contractor complete your project.
Everybody "knows a guy" that can probably do it for much less but is the quality going to be the same? Do you get a warranty? Do you get the knowledge of certified tradesman? Are you getting the materials you've specified?  There are so many unknowns and this is why it's best to choose a professional remodeling contractor. Basements are not DIY projects and definitely not for someone who isn't knowledgeable about basements.
Your basement is a sensitive structural area of your home. One wrong move like removing a column, cutting a beam or chopping out a footing could cause the upper level of the home to collapse or become a code violation and you're in for a very expensive repair bill.
Who Finishes Basements in Fond Du Lac, Beaver Dam and Mayville, WI?
When you hire Brad's Construction for your Wisconsin basement finishing project you are hiring a general contractor as well as an experienced carpenter. We are on the job everyday and finish many basements for Wisconsin homeowners every year.  Basement remodeling can involve a lot of different trades- carpenters, plumbers, electricians, HVAC, drywall finishers and painters.
All of this needs to be organized by someone who understands the finer details of construction to keep the project on time and under budget. We'll answer the phone when you call, provide you with the best quality available, and offer you the professionalism you deserve. Call or Email Brad's Construction Today. Call: 920-763-5779