Beaver Dam WI FHA 203K Home Improvements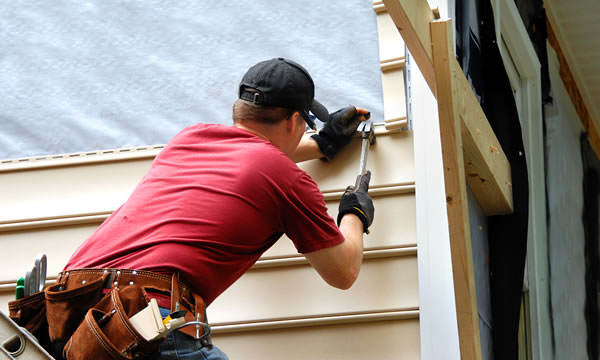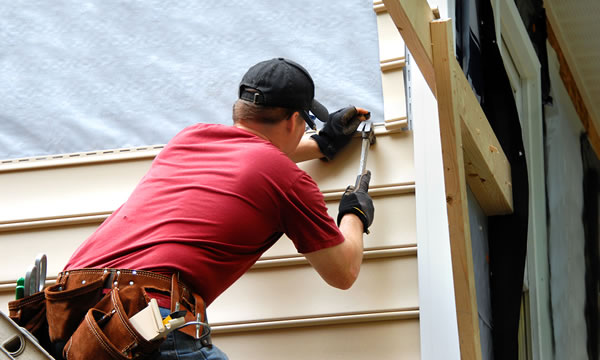 We Complete Home Improvement Projects For 203k Home Loans in Beaver Dam, WI
Under the FHA 203k home improvement loan program new home buyers and those looking to refinance can access additional money (up to $35,000) to make necessary repairs and upgrades to the home.  This is especially helpful for people looking to save a little bit of money by buying a fixer upper.
However… There is a catch!  You must still find a contractor that is approved to work under this program, understands the program and is willing to take on your project.
First Time Home Buyers and 203K Home Improvements in Beaver Dam WI
If a Beaver Dam home buyer qualifies for the 203k program they are eligible for up to $35,000 (you'll need to talk to your mortgage lender for specifics) that can be spent on approved upgrades for the home.
The money is held in escrow until all of the work has been completed and passes the inspection process.  The contractor who completed the project will get paid only after the final inspection has determined the work was completed to strict quality standards and local building codes.  For this reason, it can be difficult to find contractors who are not only qualified, but willing to do the work as well because of the delayed payment schedule.
Remodeling Your Beaver Dam Home With The FHA 203K Program
If your Beaver Dam home is several years old and is need of repairs you may qualify for the 203k program if you refinance your mortgage.  You'll need to speak with your local financial institution to get the scoop for your situation but hundreds of thousands of homeowners across the US are starting to take advantage of the program.
What Type Of Home Improvements Can Be Done With The 203K Program?
It's important to understand that there are actually two different types of 203K renovation loans that are available for Beaver Dam homeowners.
1. The Standard 203k was created to address more complex home improvement projects such as structural changes, room additions, landscaping or any other remodeling project that would prevent you from actually occupying the residence while the work is completed. If your project requires architectural drawings or inspections then you'll also be going with a standard 203k
2. The Streamlined 203k is for those who have less extensive improvements to make to the home or property and they project cost will not exceed a total of $35,000. The streamlined 203k does not require hiring a consultant, architect, or engineer and there will be less inspections as the Standard 203k.
What Home Improvements are eligible under the Streamlined 203k?
There are a large number of home improvement projects that are approved for the streamlined 203k program for Beaver Dam home buyers. It's best to meet with a professional contractor who is certified to complete the work because they will be able to explain to you exactly what your specific property could benefit the most from.
Here is a detailed list of qualifying Home Improvements:
Roofing replacement and repairs
Gutter systems replacements and repairs
HVAC system replacements and upgrading
Upgrades and improvements to plumbing systems
Electrical system upgrades and repairs
Flooring repairs and replacement
Remodeling without structural changes
Accessibility Improvements
Lead based paint removal
Deck replacement and repair
Finishing the basement space
Energy efficient window replacements
Who Is A FHA 203K Home Improvement Contractor in Beaver Dam, WI?
It can be tough to find local contractors who are willing to wait the lengthy amount of time it takes to be paid for the work completed on these homes. It's a very slow process and not many contractors are eager to do this.
There is also a considerable amount of work that must go into submitting detailed proposals to lenders and spending time discussing your options.  For many contractors, it proves too much work.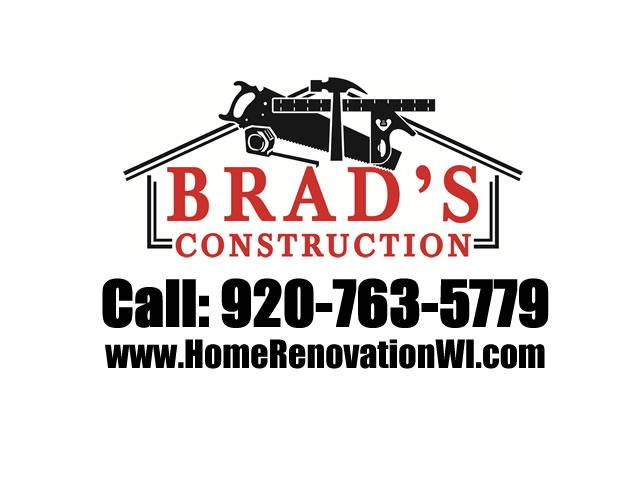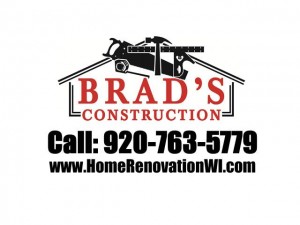 Brad's Construction is a general home improvement and remodeling contractor who is qualified to work on 203k home improvement projects. We are well versed in the qualifications, the paper work and the detailed estimation process for 203k projects.
We can meet with you, view your property, or property you intend to purchase and discuss your options with you. The 203K loan program can help you fund some substantial repairs and improvements that will make a very big difference in how you enjoy and use your home. It's important you make the right decisions for your needs.
If you'd like a detailed estimate for your 203K home improvement project in the Beaver Dam area then give Brad's Construction a call today. 920-763-5779