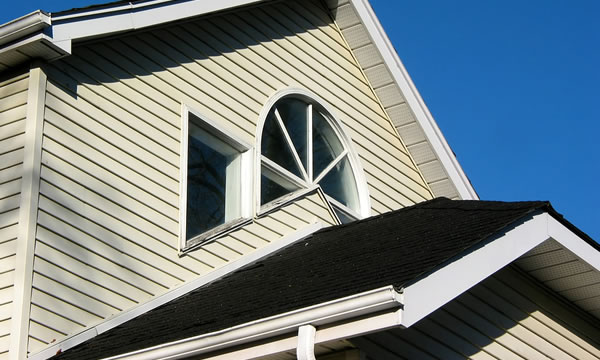 Siding Replacement in Beaver Dam Wisconsin is a pretty common exterior home improvement project and it's evident by the number of companies out there doing siding work.  Unlike many of our competitors in the siding replacement business Brad's Construction doesn't invest a pile of money into radio or print advertising.  We rely on our website and word-of-mouth from our many happy customers.
Siding Replacement Services In Wisconsin:
Vinyl Siding:  This is the most popular siding on the market today and probably the most affordable.  Vinyl Siding can be very low maintenance and is usually fast and easy for professionals like Brad's Construction to install.  Vinyl Siding is available in many different colors and patterns.  If you are on a tighter budget than Vinyl siding is the most economical way to side your home.  Vinyl Siding is stil a very good choice and when installed and cared for correctly will last a very long time.
Fiber Cement Siding:  Fiber Cement siding has rapidly developed into one of the more popular alternatives to wood and vinyl siding.  Unlike wood, however, Fiber Cement siding is impermeable to the most common forms of damage that threaten wood siding, including water damage, rot and termites.  Fiber Cement siding boards are specially designed to retain paint much longer than wood, without chipping or peeling.
Siding is an important exterior decorating detail on your home, and helps protect the inner structure from the elements.  One of the more common mistakes, or "time-savers" you'll see with other siding contractors is their lack of attention to the finer details of a siding job, like making sure ends meet up around windows, and other areas that need to be trimmed.  Professionals will do a nice clean job for you, while the "other guys" will leave gaps, holes and other unsightly deficiencies with the installation.
Old Siding Removal And Disposal
Brad's Construction siding replacement projects include the removal and disposal of your old siding.  This is an important aspect of your siding project and there are many siding contractors happy to leave you with that mess, or charge extra to handle it.  When you choose Brad's Construction to side your home you'll never even know we were there aside from the beautiful new look we've given your home.
If you need new siding for your home then give Brad's Construction a call today and one of our siding replacement experts can setup an appointment with you to discuss your project, answer your questions, show you some samples and help you take the next step in making your home look better.
We realize that you've got many choices when it comes to choosing a siding repair and replacement contractor in the Beaver Dam, WI area. We want you to know we understand and appreciate the commitment you are about to make to your home and we take it very seriously. When you choose Brad's Construction you're choosing a partner in making your home a better place. We guarantee it!