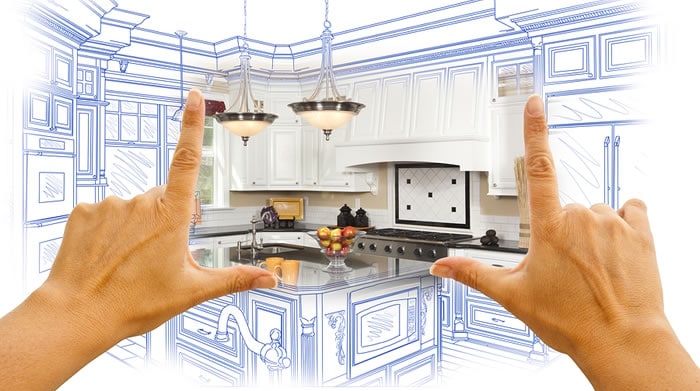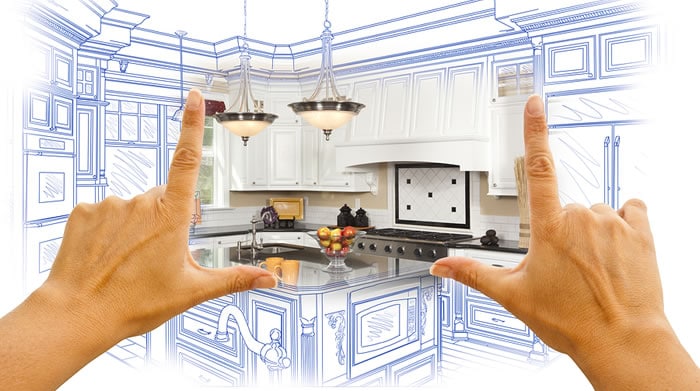 Do You Want To Remodel The Interior Of Your Oconomowoc Home?
We specialize in home alterations and interior remodeling projects.
There are many reasons someone might want to remodel the interior of their home.  Maybe you're expanding your family and need to shift some walls around or finish your basement?  Maybe you're finally ready to transform your 20 year old kitchen into a culinary and entertainment centerpiece?  Or Maybe you want that spa-like luxury bathroom you've been dreaming about?
Whatever your reasons for remodeling or renovating the interior of your Oconomowoc home you want to make sure you select a reliable, reputable contractor to complete the work for you.  Any time you start modifying the interior of your home there are many aspects of the project that demand the knowledge and expertise of professional craftsman.
Brad's Construction is a full service general contractor serving the Oconomowoc area.  We specialize in all aspects of home remodeling including interiors such as kitchen remodeling, basement finishing, bathroom remodeling, home additions and custom carpentry.
Whether you want a beautiful new bathroom or a fully finished basement ready for a renter or a family member, our talented crew of construction professionals will be able to advise you on every aspect of your project and help you realize whatever interior home remodeling plans you might have.
Interior Home Remodeling Oconomowoc WI
Kitchen Remodeling
Kitchen Countertops
Bathroom Remodeling
Accessible Bathroom Modifications
Basement Finishing
Flooring Installations
Accessible Home Modifications
How Much Does Interior Home Remodeling Cost?
Everybody wants to know the cost of their project when they are in the early planning phases but the truth is you're not going to get an accurate price until you've had your chosen contractor come and view your project.
For most of the interior home remodeling projects we're completing for Oconomowoc area residents the cost is between $5000 – $100,000+ depending on the scope and scale of the project.
If you are serious about your home remodeling project and want to partner with a team of professionals who can complete it for you then we'd be happy to provide you with an accurate estimate for your project.
How Long Does Interior Home Remodeling Take?
This really depends on your project and what the scope of work might be.  If we're just installing some new flooring we could be done in a matter of a couple of days.  If your project involves major modifications to your home, including structural modifications then we will have to substantially add to that time to allow for inspections, permits and all work to be completed.
Kitchen Remodeling Services in Oconomowoc
Have you been thinking about remodeling or renovating your kitchen?  If the kitchen in your home is old (15-20 years) or no longer gets you excited to cook and entertain then maybe it's time for a change of scenery?  Kitchens offer a wealth of remodeling options for almost any budget from simple projects such as new flooring or kitchen countertops to something much more complex like the installation of a skylights to brighten things up, or maybe an expansion to give you more kitchen space and storage?
Whatever your kitchen remodeling plans the team at Brad's Construction will be able to help.
Bathroom Remodeling Services in Oconomowoc
Bathrooms can offer an excellent return on your home remodeling investment when you go to sell your home and they also offer more enjoyment and relaxation out of a very personal space.  We can design and build a beautiful bathroom for you complete with heated tile floors, a custom tile or stone shower, tub-to-shower conversions, new bathroom vanities and even complete bathroom makeovers.  In the case of a basement or home addition we can also build a new bathroom where there wasn't a bathroom before.
Whatever your bathroom remodeling plans the team at Brad's Construction will be able to help.
Basement Finishing Services in Oconomowoc
Do you have an unfinished basement in your home?  Did you know that finishing your basement can nearly double the size of your available living space?  We have to be careful calling the basement "living space" as every room that is considered a bedroom must either have a walk-out door or an egress window.  Thankfully, the team at Brad's Construction can help you with either.
Your basement probably carries the most remodeling potential out of any other room in your home simply because of it's size and the many different practical uses.  Do you want an entertainment room for your children?  Maybe you'd like a liveable suite for additional income?  Maybe you'd just like to have your man-cave finally built, or perhaps a crafts room for the ladies?
Whatever your basement finishing plans the team at Brad's Construction will be able to help.
Brad's Construction Provides Interior Home Remodeling Services in Oconomowoc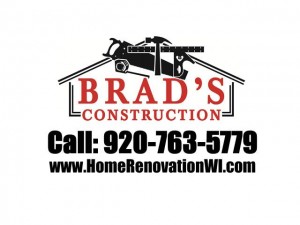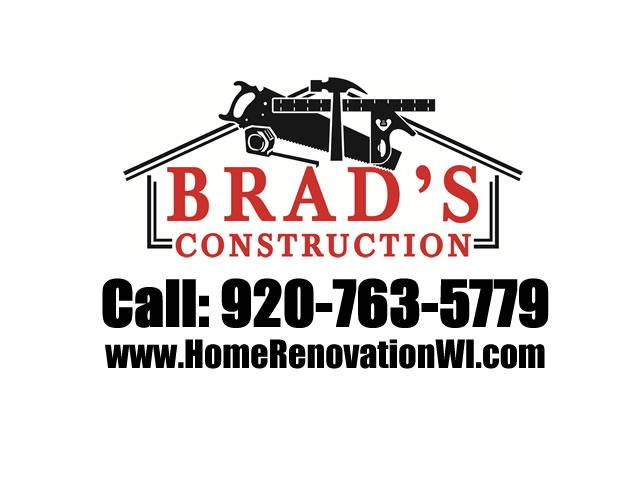 We specialize in interior home remodeling projects such as kitchens, bathrooms and basements.  If great communication, knowledgeable craftsman and an excellent reputation for quality work are important to you than please give Brad's Construction a call today or fill out our email form and we'll get right back to you.