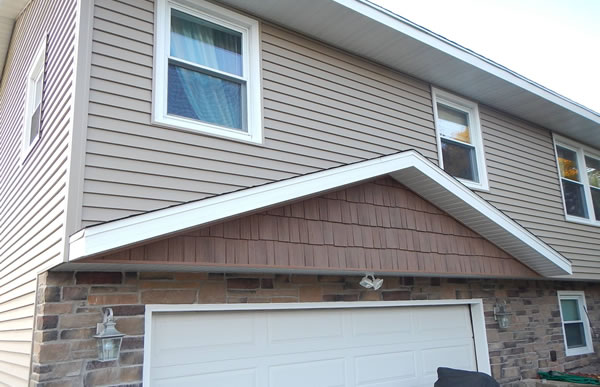 Exterior Home Remodeling Fond Du Lac, Wisconsin
Remodeling the exterior of your Fond Du Lac home will improve the curb appeal of your home and help to protect it from the elements.  No longer just for protection items like roofing and siding and yes even windows can become an integral part of your homes style and decor.
Brad's Construction is a full service exterior home remodeling contractor serving the Fond Du Lac area of Wisconsin.  We specialize in all aspects of residential exterior remodeling such as replacing siding, replacing your roofing or even replacing your windows.  We are licensed, insured and have worked very hard to establish a good reputation for quality work and an excellent customer experience.
Exterior Home Remodeling Fond Du Lac WI
Siding Replacement
Roofing Inspection and Repair
Roofing Replacement
Metal Roofing Installations
Stone Siding Installations
Insulated Siding Installations
Fiber Cement Siding Installations
Energy Efficient Window Installations
It's important to have a professional contractor look at your exterior remodeling project to confirm that what you want to do is even feasible.
This initial first step will help prevent any unforeseen issues that could have been prevented prior to starting.  It's also nice to have a professional who does this everyday to bounce your ideas off, and receive helpful suggestions as well.
Replacing Siding on Your Fond Du Lac WI Home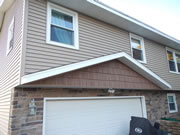 Is the siding on your home getting old?  Is it cracking or fading from UV exposure?  Maybe you'd just like a dramatic visual change or you're building a new home or a home addition and you need to reside the new construction.
From fancy stone siding to vinyl siding to wood or even fiber cement siding Brad's Construction can provide you with a fair price and a high quality installation of your new siding.
Roofing Inspections, Repairs and Replacements in Fond Du Lac WI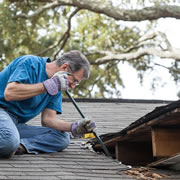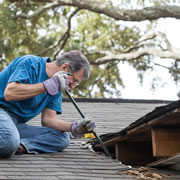 If your roof is giving you trouble or you just know that it's probably in need of some attention then you need the eye of an experienced roofing contractor.  Brad's Construction provides roofing inspections and repair services as well complete roofing replacement on residential structures.  We specialize in asphalt shingle roofing, architectural shingles and standing seam metal roofing systems.
Energy Efficient Window Installations in Fond Du Lac, WI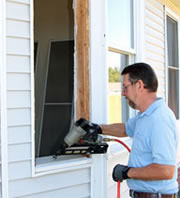 New energy efficient windows are now a common home remodeling project for older homes that want to be retrofitted for comfort and energy saving purposes.  Modern windows offer excellent insulating properties while also providing a slight visual enhancement to the appearance of your home.
Brad's Construction specializes in energy efficient window replacements.  From replacing a single window to every window in your home we can provide you with an excellent price and an installation that will let the window perform as it was intended.
We realize that you've got many choices when it comes to an exterior home improvement contractor in our Fond Du Lac service area.  We want you to know that we understand and appreciate the commitment you are about to make to your home and we take it very seriously.  When you choose Brad's Construction you're choosing a partner in making your home a better place.  The work we do in your home has been one of our best forms of advertising and what keeps us in business today!